Dining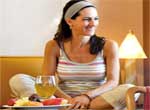 24 Hour Room Service
So you're in the mood for some good eats, but you'd rather stay in your comfy, cozy stateroom? Really, who could blame you? Simply pick up the phone and order something tasty from our extensive room service menus. And since you get hungry when you get hungry, room service is available any time of the day (or night), and it's always delivered right to your door.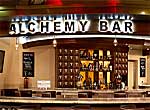 Alchemy Bar
No magic spells are required to enjoy a cocktail creation at Alchemy Bar, our unique vintage-themed cocktail "pharmacy" — all you need is a willingness to be surprised, to try something new.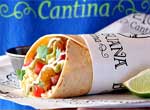 BlueIguana Cantina
Nobody knows Mexican dining like a blue iguana. Well, our blue iguana, at least. That's why it should come as no surprise that the BlueIguana Cantina features freshly made tacos and burritos stuffed specially for your enjoyment.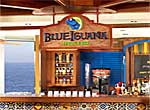 BlueIguana Tequila Bar
BlueIguana Tequila Bar is the onboard spot to chill and enjoy a slushy tequila drink or an ice-cold Mexican cerveza. The menu offers up Mexican favorites, including several brands of tequila and a slew of Mexican brews.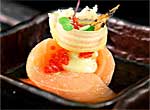 Bonsai Sushi
So maybe you've had sushi on a cruise before, but you've never had it like Bonsai Sushi, our onboard seafood-and-soy-sauce spot. Dine amidst expertly-pruned bonsai trees while enjoying sit-down service and an affordable menu of delectable sushi and sashimi… plus rolls, soups, sides, sakes and desserts. So the next time you're taking an onboard stroll, stop at Bonsai Sushi for a little something satisfying.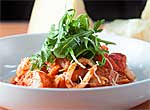 Cucina Del Capitano
The iconic red and white checkered tablecloth in your neighborhood Italian trattoria means you're in for a certain kind of dining experience. At a table such as this, who's gathered around is just as important as what's being served, and we see these as the two halves of the experience at Cucina del Capitano.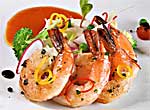 Dining Room
"Hey, which side does the fork go on?" is a question you'll never have to ask at a dining room dinner aboard a Carnival cruise… we set the table for you. We also bring to the table a full three courses in an experience that's filling, but never stuffy — after all, you're just as likely to catch waiters table-dancing as you are to order dessert.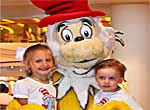 Green Eggs & Ham Breakfast
Pack your imagination, but don't forget your appetite as the whole family embarks on a breakfast that's part meal, and part journey into the deliciously whimsical world of Dr. Seuss.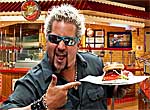 Guy's Burger Joint
We went looking for someone to help us grill up the best burgers at sea, and we found just the guy. Carnival has teamed up with best-selling author, restaurateur and Food Network personality Guy Fieri to bring all the authentic appeal of a roadside burger shack to Guy's Burger Joint, the cool poolside spot for hot burgers and hand-cut fries.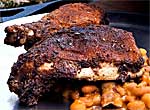 Guy's Pig & Anchor Bar-B-Que
When the cool ocean breeze hits your nose with the sweet smell of smoke, you know you better follow it to Guy's Pig & Anchor Bar-B-Que Smokehouse. At this onboard, open-air spot, Guy's doin' his authentic, real-deal barbecue, his way.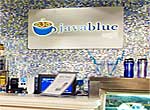 JavaBlue Cafe
Maybe you take your coffee straight-up, or perhaps you prefer your pick-me-up with an upgrade. From the simply caffeinated to the simply sublime, nothing satisfies your coffee craving like JavaBlue Café, featuring fun twists on the hot and cold drinks you enjoy.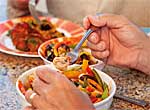 Lido Restaurant
Featuring a nice variety of casual dining options like Mongolian Wok, Chef's Choice, Salad Bar, Carnival Deli and more, the Lido Restaurant has something — or more likely, at least a few somethings — to satisfy your craving.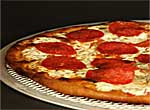 Pizzaria del Capitano
On Carnival ships, the captain tends to be kind of a big deal — almost a celebrity. On a few select ships, they've even got their own pizza kitchen. The best part? Pizzeria del Capitano is open to everyone, 24 hours a day! And since our captains tend to be Italian, you know the quality of the ingredients truly pass muster. (Sorry, nautical pun.)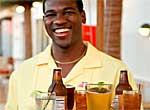 RedFrog Pub
Get into an island state of mind before you even set foot on one. RedFrog Pub is our laid-back, no-worries, oh-so-lively Key West-inspired pub. Sample Caribbean fare, dominate at the foosball table, enjoy some sweet tunes from live musicians and sip our tasty signature private-label brew, ThirstyFrog® Red.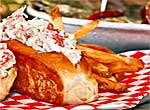 Seafood Shack
A good seafood dish is quite the catch. However you like yours served — whether it's on a roll or a platter — Seafood Shack's the place to cast your net. Imagine a New-England-style seaside spot where you can take it all in, enjoying a great meal complete with a side of ocean view.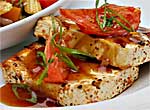 Special Diets
We don't all have the luxury of dropping our diets when we go on vacation. If you've got an eye on what crosses your plate, we've got your back. Carnival's chefs are specially-trained to prepare food options for a variety of diets — vegetarian, gluten-free, kosher, Indian vegetarian, or food low in carbs, fat, sugar or cholesterol — so you don't have to let your dietary restrictions restrict you from having a great time. Or from having seconds.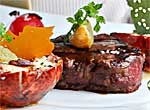 Steakhouse
Turn your special vacation in the direction of delicious — book a table for an unforgettably delectable evening at the Steakhouse. Our menu features mouthwatering premium cuts of beef cooked to your exact specifications, as well as a fantastic selection of seafood, entrées, gourmet appetizers and an extensive wine list.
Spa and Beauty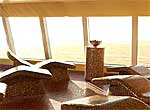 Cloud 9 Spa
Sometimes you just need to get away… from all that vacation. We know — sitting at home, it's hard to imagine that, but trust us — it's really, really nice to have a place to unwind from the day's excitement. Escape to a world designed, from the ground up, for relaxation.
Onboard Activities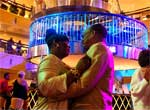 Atrium
Here's where you come in! The Atrium — the entrance to the ship and to vacation itself — is your first impression of all the fun to come. We make sure that this, the very heart of the ship, screams "welcome aboard the fun!" With multi-level panoramic views, the Atrium gives you the perfect place to enjoy all the hustle and bustle.
Clue: The Murder Mystery
You know the story — Mr. Boddy has been murdered and it's up to you to figure out whodunit. Classic CLUE… except this time there's a seafaring twist: the game board is your ship and the suspects have come to life. Yikes!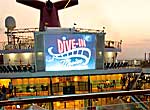 Dive In Movies
Ready to see stars? Park yourself in front of the big screen — the really big screen — and settle in for some real stars at Carnival Seaside Theater™. From the comfort of your poolside lounge chair, or even the pool itself, you'll enjoy sporting events and recent blockbuster movies… think Comedy, Action & Adventure and Date Night.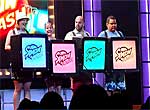 Hasbro, The Game Show
You've played Connect 4 and Yahtzee, but have you ever played giant versions of them onstage in a competition that puts your gaming skills to the test? You'll have your chance when you take part in Hasbro, The Game Show.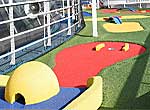 Mini Golf
Ah, imagine a perfect day out on the links, the golfer's zen of the ball, the hole and nothing in between but well-manicured fairway... plus one cactus, a treasure chest... and wait, is that a windmill in the way? Just who designed this course anyway? Whoever it was, they had one thing in mind — maximum fun for mini-golfers, big and small!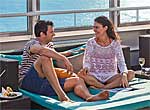 Serenity Adult Only Spa
Somebody at Carnival knows just what you need, and it's pretty much exactly the Serenity Adult-Only Retreat. Look, you'll still be on the same ship as the kids, the hoopla, and all the Carnival-style excitement… but you could easily forget, because when you're at Serenity you could not be further from it all.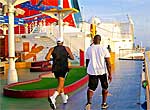 SportsSquare
Your Carnival cruise may take you far, far away from the competitive daily rat-race, but you'll find an oasis of friendly competition at SportSquare. Take on friends at mini-golf, battle strangers at basketball, or push yourself to new heights at SkyCourse... or to record-setting low times at the jogging track.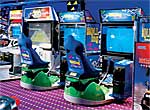 Video Arcade
If you love to play video games, you're in luck. Our video arcade boasts a huge array of games, and is open to players of all ages, all night and all day. So get some tokens from the vending machine and let the fun times begin.
Casino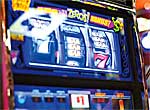 Casino
The wild unpredictability of the spin —those hopeful, breathless moments spent awaiting the outcome. It's a triumph when things line up… and when they don't, it's an opportunity to give it another go.
Night Life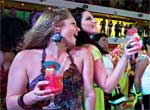 Mega Deck Party
If a deck party has the power to bring together friendly rivals BlueIguana and RedFrog, you can imagine what the Mega Deck Party can do for vacationers like you! Show up to the open-air Lido Deck pool area ready to have a good time under the stars.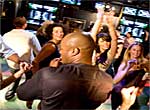 Night Club
Get up and get down at the most happenin' club in the Caribbean. Our DJs are spinning today's hottest hits and yesterday's retro jams, guaranteed to get you out of your seat and tapping your feet. (Hey, that rhymed!) Whether you're doing the robot or the worm or just swaying to the music, you'll want to dance 'til the sun rises.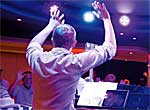 Piano Bar
Play it again, Sam. Or Diana. Or whatever your name is. Because this is the bar where you call the shots – and the songs. Pull up a seat, order your favorite cocktail, and let your friendly piano player know the songs you'd like to hear.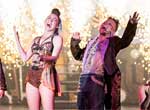 Playlist Productions
When was the last time you got up and danced… at the theater? Playlist Productions takes tunes you know and presents them like you've never experienced before — past favorites become full-blown musical productions featuring singers and dancers bringing down the house.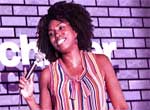 The Punchliner Comedy Club
Comedy clubs on land… well, it's kinda funny. Nobody likes paying cover charges, and you know that two-drink minimum? They've gotta be joking! You won't find either of these at The Punchliner Comedy Club aboard your Carnival cruise
Youth Activities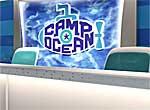 Camp Ocean
The little ones can enjoy the best parts of summer camp, year-round aboard their Carnival cruise. At Camp Ocean kids will have a blast in supervised, age-based groups and give each a cool marine-life label: Penguins (2 to 5 years), Stingrays (6 to 8 years) and Sharks (9 to 11 years).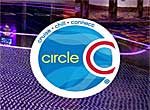 Circle C
What does the C in Circle "C" stand for? Well… how about "cruise," "chill" and "connect"? (Just to name a few, of course.) It's the onboard spot where teens ages 12 to 14 go to hang out, meet new friends, and enjoy some pretty awesome activities.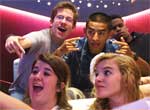 Club O2
Your parents deserve a nice vacation… but then again, so do you. So let's let them go do their thing while you do yours. Where to? Club O2. Hang out doing stuff like watching movies, listening to music from this decade, playing sports and video games, joining karaoke jam sessions… maybe even attending Carnival's version of prom, all with other high schoolers ages 15 to 17.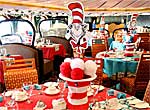 Seuss at Sea
From the whimsical and always wonderful world of Dr. Seuss comes Cats in Hats, Fish Red and Blue, and both kinds of Things — 1 and 2. And they're all coming to a Carnival cruise near you as the world of Dr. Seuss leaps off the page and onto Seuss at Sea.
Sports and Fitness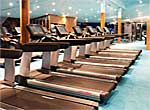 Fitness Center
We have some bad news for you — your ship has a gym. In other words, there's no excuse for leaving your fitness routine back on land. That's great news, however, for your body, which will definitely benefit from all the extra energy that vacationing pumps directly into you.
Pools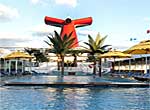 Pools
POOL DAY! Whether today's the day for a bit of a dip, a dash of splash or even some swimming — or just a serious poolside lounging session — your Carnival cruise has just the pool for you. In fact, pools are so important to a great cruise that we designed many of our ships to have two of them.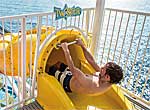 Waterworks
Wanna splish — and splash — the day away? Head on over to WaterWorks, Carnival's onboard waterpark. First up, there's the Twister Waterslide, hundreds of feet of spiraling awesomeness that starts you off high in the air and gets you down low with one of the fastest, wettest rides you'll find anywhere.