Dining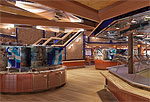 Ca'd'Oro Restaurant
Informal, simple and elegant. Here, every dish will reveal the flavours of the best traditional and international cooking schools.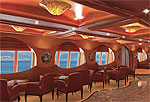 Caffetteria Porta D'oro
A coffee in front of a beautiful landscape that changes every day...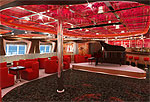 Camelot Piano Bar
Red for passion, sophistication and elegance: the piano bar welcomes you with the warm notes from its piano.
Casino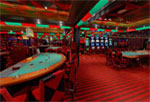 Casino
Giano Casino is located on the Gemini Deck. Try your luck on the ships casino. Slot machines, roulette, blackjack, and poker are just some of your options.
Night Life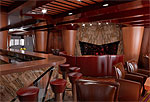 Cigar Lounge
One of the ship's most welcoming rooms, the perfect place to enjoy moments of leisure and relaxation.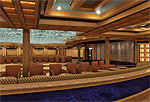 Palatino Grand Bar
As spacious as a merry village square, the Grand Bar is a place to chat, laugh and meet up at any time of day.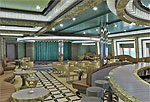 Pompadour Dance Lounge
The night lights up with magic, music, colour and joy: from sunset to dawn, a party that lasts all night.
Youth Activities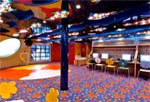 Squok Club
The Squok Club is located on the Orfeo Deck. A place where kids can play or get on the computer.