Los Angeles (Long Beach) Cruises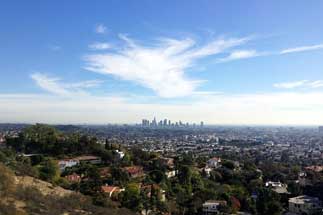 Overview
The 12-story geodesic dome of Long Beach Cruise Terminal, located alongside the Queen Mary ship, is about 23 miles for LAX airport. It is owned by Carnival Cruise Line and used primarily by Carnival ships. Just a short ride from downtown Long Beach, there are plenty of places to eat, shop and explore near to the cruise port.
Things to Do
Iconic Neighborhoods
East Village-Just east of downtown, the East Village Arts District has many independent stores, coffee shops, juice bars and a wide variety of restaurants. Art events and live performance artists are common occurrences.
Downtown-Long beach is located in the southeastern corner of LA County, about 22 miles from LA. It is easy to find delicious restaurants, live music, or local art around town.
Hotels
The Queen Mary
Address: 1126 Queens Hwy, Long Beach, CA 90802
Phone: (877) 342-0738
At Cruise Terminal
Hotel Maya - a DoubleTree by Hilton
Address: 700 Queensway Dr, Long Beach, CA 90802
Phone:(562) 435-7676
0.7 miles from Cruise Terminal
Activities
Explore the Queen Mary, a 1936 ocean liner featuring art deco décor, fine dining, lodging and a spa. Grab a drink at her legendary bar, Observation Bar, or stroll beneath the stars on deck.
For great waterfront views, stroll around the ShoreLine Aquatic Park. Grab a picnic and enjoy the weather next to the famous Rainbow and Lion Lighthouses.
Family Friendly
Kids will the love the touch tanks and behind the scenes tours at the Aquarium of the Pacific. Learn more about penguins, giant sea bass and sharks at this nearby aquarium.
For the best views of the harbor, take a whirl on the 90 foot Ferris wheel located by the Long Beach Pike Outlet Mall. For more amusement park fun, take a spin on the classic wooden ride, Herschel Spillman Carousel.
Driving Directions
Long Beach Cruise Terminal at the Queen Mary
231 Windsor Way
Long Beach, CA 90802
Directions from Los Angeles International Airport (LAX) to the Port of Long Beach
Start going toward the AIRPORT EXIT on WORLD WAY S - go less than 0.1 mi
Take ramp onto SEPULVEDA BLVD SOUTH toward I-105 - go 0.7 mi
Take ramp onto I-105 EAST - go 1.4 mi
Take the I-405 exit toward LONG BEACH - go 13.7 mi
Take the I-710 SOUTH exit toward LONG BEACH - go 4.0 mi
Take the PIERS F-J/QUEEN MARY exit onto S HARBOR SCENIC DR - go 1.1 mi
Make a Hard Right Turn on HARBOR PLZ toward PIERS F G - go 0.3 mi
Arrive at Port of Long Beach

5 story parking garage is on site.