Spa and Beauty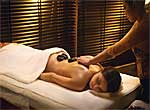 MSC Aurea Spa
The MSC Aurea Spa on MSC Grandiosa is a luxurious Balinese spa offering signature relaxation treatments to revitalize body and soul. Complete with a thermal area, beauty salon and nail boutique, the MSC Aurea Spa will leave you feeling pampered from head to toe.
Onboard Activities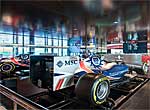 F1 Simulator
For the young and the young at heart, two Formula 1 virtual-reality racing cars compete head-to-head in a race that will get hearts racing.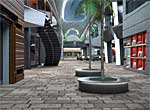 Galleria
This central promenade is filled with boutiques, restaurants and tranquil spots for shopping, eating and relaxing... as well as socializing. And in the evening, it comes alive with music, parties and entertainment.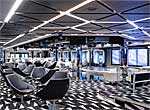 TV Studio & Bar
This high-tech, multi-purpose space houses a radio broadcast suite and a TV studio broadcasting live games, quizzes, talent contests and other fun content across the ship.
Night Life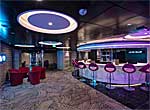 Attic Club
Party with friends, enjoy a nightcap or simply dance into the small hours at the stylish onboard nightclub.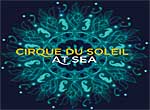 Cirque Du Soleil At Sea
Twice every night, six nights a week, guests on MSC Grandiosa have the unique opportunity to see two original shows by Cirque du Soleil, the world leader in live artistic entertainment, and savor a superb culinary experience in the same glamorous venue.
Youth Activities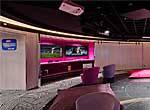 Teens Club
MSC Grandiosa offers two teenagers' clubs, one for 12-14 year olds and another for 15-17 year olds. In addition, a teens-only area serves as cinema, gaming room and disco, depending on the time of day, ensuring teenagers are always entertained.
Sports and Fitness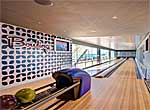 Bowling Ally
For the first time at sea, a full-size bowling alley where you can challenge friends and family to the last pin!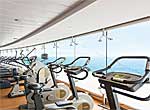 MSC Gym by Technogym
Equipped with state-of-the-art Technogym cardio and strength-training equipment, the MSC Grandiosa gym offers a wide range of innovative fitness courses and training programs.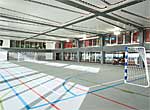 Sportsplex
The large and spacious amusement park provides a large arena where young guests can play sports and games during the daytime... then socialize, party and dance the evenings away.
Pools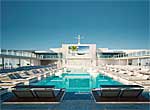 Atmosphere Pool
With about 110 sq. ft. of public space per guest, poolside space on MSC Grandiosa is some of the most plentiful to be found at sea. Beautiful lighting, a giant screen and atmospheric design make the main pool area even more alluring after the sunset.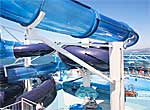 Polar Aquapark
One of the most intricate and exciting water parks at sea, with three twisting slides, a 'Himalayan Bridge' and a range of pools, features and activities for all ages.