Dining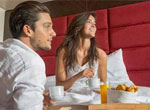 24 Hour Service
24/7 room service bringing you everything from full meals to whichever combination of appetizers, soups, sandwiches, salads, desserts, fruit, cheese and snacks you prefer. Start the day with the treat of a leisurely breakfast in bed!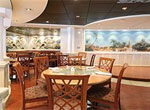 Gli Archi Cafeteria
From breakfast in the morning to the midnight buffet, there are several dining options available on board. Enjoy a casual outdoor lunch by the pool from the grill or pizzeria and sample a variety of snacks during the afternoon and evening.

Kaito Sushi Bar
Immerse yourself in the authentic flavors and meditative atmosphere of Japan, savoring succulent sushi, sashimi, maki and tempura created by expert sushi chefs whose skills have earned MSC the "Best sushi at sea" accolade from the Berlitz Complete Guide to Cruising & Cruise Ships. Just one bite and you'll know why!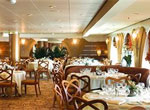 L'Oleandro Restaurant
During MSC's renowned seven-course dinner menu, experience the zest of flavors and gaiety of colors from an authentic Mediterranean cucina-garlic, olives, basil, red pepper and tomatoes-in MSC traditional family recipes.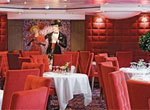 Le Maxim's Upper Restaurant
Formal dining in the main restaurant is a truly magnificent experience, from the sweeping grand staircase to the inspiring designer décor, and from the crisp freshly-laundered tablecloths to the impeccably swift and attentive table service. But it is of course the quality and range of the culinary selection that makes the experience so memorable, with a variety of daily menus offering a superb choice of Mediterranean and international specialties.
Spa and Beauty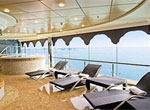 MSC Aurea Spa
Relax and pamper yourself at the MSC Aurea Spa. The spa offers specialized treatments targeted for various purposes including anti-wrinkle facial treatments, firming and exfoliating all-over body treatments and several types of massage incorporating shiatsu, reflexology and sports therapy.
Onboard Activities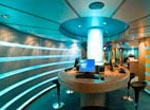 Cyber Cafe
Stay up to date with the news, catch up with your friends through email or social media, or just browse the web at the Cyber Cafe.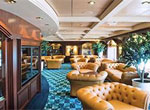 Havana Club Cigar Room
A cigar is much more than meets the eye. It's a uniquely opulent experience, savored slowly, that involves all the senses in incomparable intensity.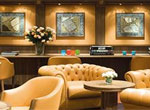 Library
Read the latest articles on the newspapers, browse the magazines, or indulge yourself by getting lost in your favorite book.

Special Occasions
If you're celebrating a special occasion-a birthday, retirement, honeymoon or anniversary-do it with classic operatic drama: a cake, some bubbly and an Italian serenade.
Casino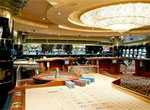 San Remo Casino
It's time for Vegas. MSC will keep your glass filled as you test your luck with poker, roulette or blackjack in the casino.
Night Life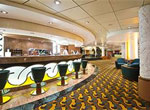 Bar della Cascata
After dinner, let MSC Cruises entertain you while you taste an exquisite wine.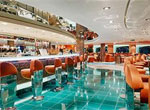 Crystal Lounge
Lounge, mingle, or just relax here at the Crystal Lounge. Enjoy exotic drinks and performances.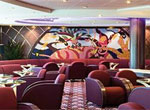 II Tucano Lounge
The lounges have bands playing music for all tastes from pianists and string quartets to pop, rock and oldies.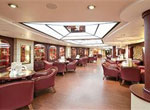 L'Enoteca Wine Bar
Drink your way round the world with MSC's incredible international array of wines and beers, available by the bottle, draught and by the glass - all accompanied by succulent finger food.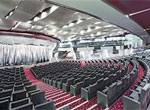 La Scala Theater
Many of MSC nightly shows have an accent of the Mediterranean-vivid Flamenco dancers from Spain or historical glances back to Old Europe.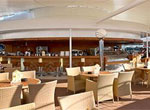 Laguna Bar
Located next to the pool, the Laguna Bar is the perfect spot for those who want to take a break from swimming with a refreshing cocktail.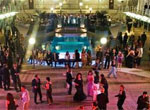 Live Bands; Theme Nights; Onboard Parties
There's always so much going on onboard, the hardest part is deciding what to do. Get your groove on with live music. Plus, don't miss out on MSC theme nights and onboard parties!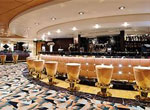 The Diamond Bar
If you want that special drink or just a cold beer, The Diamond Bar is the place to go.
Sports and Fitness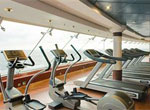 Gym
Stay in shape at the gym. You can admire the panorama, burn off the calories and keep in shape. Whether you prefer to train alone, love a workout in company or live to compete, you'll find just what you need.
Shopping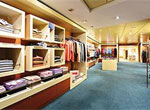 Shopping Center
You will find everything from unique jewelry and souvenirs to any toiletries you may have forgotten.
Pools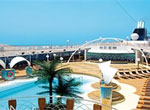 Swimming Pool
Refresh yourself by swimming some laps or lounge under sun at the pool.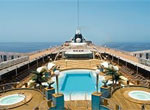 Whirlpools
Get a nice tan under the sun while relaxing in one of the two whirlpools on the MSC Musica.