Dining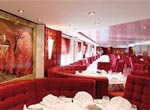 Il Palladio Restaurant
This elegant dining area offers five to six course meals and changes menus daily. With a multilingual menu, you get to taste food from around the world.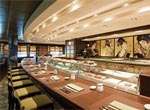 Kaito Sushi
Kaito Sushi Bar is a unique concept where food is all prepared by hand by the experienced master Sushi chefs in an authentic Japanese minimalist restaurant setting, providing a genuine taste of Japanese cold and hot dishes, including sushi, sashimi, tempura etc.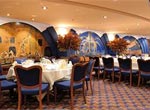 Le Fontaine Restaurant
During MSC's renowned seven-course dinner menu, experience the zest of flavors and gaiety of colors from an authentic Mediterranean cuisine such as garlic, olives, basil, red pepper and tomatoes in MSC traditional family recipes.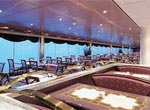 Villa Pompeiana Cafeteria
From breakfast in the morning to the midnight buffet, there are several dining options available on board. Enjoy a casual outdoor lunch by the pool from the grill or pizzeria and sample a variety of snacks during the afternoon and evening.
Spa and Beauty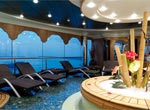 MSC Aurea Spa
Relax and pamper yourself at the MSC Aurea Spa. The spa offers specialized treatments targeted for various purposes including anti-wrinkle facial treatments, firming and exfoliating all-over body treatments and several types of massage incorporating shiatsu, reflexology and sports therapy.
Onboard Activities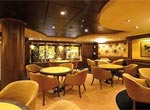 Card Room
The Card Room makes a great little getaway for the folks who want to play card games.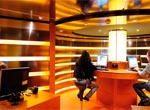 Cyber Cafe
Send pictures of your vacation here at the Cyber Cafe and make your friends jealous.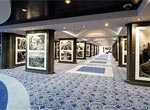 Photo Arcade
Get your photograph taken and choose from a variety of gorgeous prints. Perfect for those who want to frame memories of their vacation!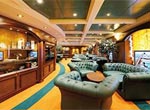 The Hitchcock Lounge Cigar Room
A cigar is much more than meets the eye. It's a uniquely opulent experience, savoured slowly, that involves all the senses in incomparable intensity.
Casino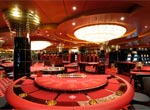 Casino Royale
Press your luck here at Casino Royale where you might just walk out a winner.
Night Life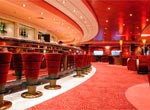 Bar dei Poeti
Have a drink, or maybe two, at this Bar dei Poeti. This is the perfect place to mingle and meet some other vacationers.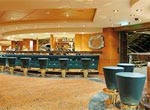 Giada Bar
The Giada Bar is an ideal spot to join friends for an aperitif or enjoy a refreshing drink at any time of day.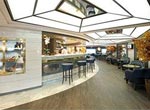 Il Grappolo d'Oro Bar & Lounge
The lounges have bands playing music for all tastes from pianists and string quartets to pop, rock and oldies.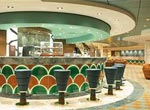 Le Rendex Vous Bar
If you want that special drink or just a cold beer, Le Rendex Vous Bar is the place to go.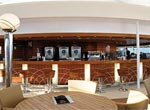 Mojito Bar
Don't forget to stop by the Mojito Bar for some cool and refreshing mojitos.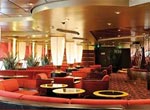 Pigalle Lounge
Have a wonderful time here at the Pigalle Lounge and meet new and interesting people.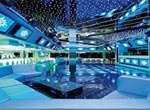 S32 Disco
Do you still have a little energy left in you? Well burn that off at the S32 Disco where you can dance the night away.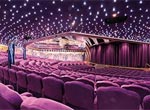 Teatro Carlo Felice
To make your evening more enjoyable, catch a show here at Teatro Carlo Felice. Different shows daily that will keep you entertained on your vacation.
Zebra Bar
The perfect ambiance and setting makes the Zebra Bar a great place to hang out.
Youth Activities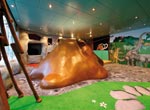 I Dinosauri
Let your kids romp around this play area where dinosaurs are the thing of the present.
Sports and Fitness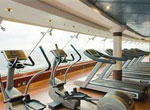 Gym
Stay in shape at the gym. You can admire the panorama, burn off the calories and keep in shape. Whether you prefer to train alone, love a workout in company or live to compete, you'll find just what you need.
Shopping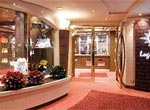 Shopping Center
You will find everything from unique jewelry and souvenirs to any toiletries you may have forgotten.