Dining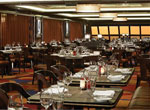 Cagney's Steakhouse
Succulent grilled steaks along with perfectly cooked double cut lamb chops will make your mouth water at the signature steakhouse. With an opening to view The Manhattan Room below, you can dine in style amidst the warm wood tones and comfortable leather.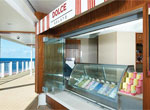 Dolce Gelato
Slow churned, dense and intense in flavor, gelato is Italy's answer to ice cream. And the version is the perfect accompaniment to a leisure stroll on your exploration of The Waterfront. Choose from a variety of flavors and drift off in sweet thoughts as you walk in the breeze.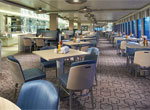 Garden Cafe
Whatever you're craving, chances are you will find it at the Garden Cafe buffet. This complimentary, indoor restaurant serves up breakfast, lunch and dinner - and the floor-to-ceiling windows provide picturesque ocean views.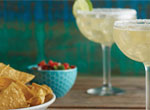 Jimmy Buffett's Margaritaville at Sea
Quit searchin' for your lost shaker of salt, it's right here at Jimmy Buffett's Margaritaville at Sea, only on Norwegian Cruise Line. Take a bite out of paradise with signature items like the Cheeseburger in Paradise. Sip on a Who's to Blame Margarita. Or sit back and groove along to island-inspired music at this specialty dining venue. Inspired by the lyrics and lifestyle of Jimmy Buffett, this isn't just a restaurant. It's a state of mind.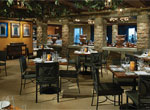 La Cucina Italian Restaurant
Prefer your pasta al dente in the main restaurant, outdoors on The Waterfront or would you like to dine Atrium Al Fresco-style? The menu at La Cucina's is casual, family-style Italian and the ambiance, including the courtyard, is Tuscan-esque complete with lanterns, timbers and stonework.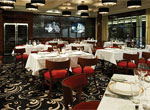 Le Bistro French Restaurant
If you've always dreamed of dining at a sidewalk cafe in France, Le Bistro can satisfy your craving. The new seating option, Atrium Al Fresco, is reminiscent of sidewalk-style dining - overlooking the social hub of 678 Ocean Place.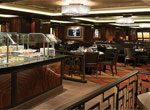 Moderno Churrascaria
Norwegian was first to bring this dining concept to sea, and now taken it a step further with outdoor seating at the signature Brazilian-style steakhouse. Whether you dine indoors or out, your mouth will water as different grilled and slow-roasted meats are carved tableside.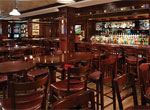 O'Sheehans Neighborhood Bar and Grill
Located on Deck 7, in the heart of the action at 678 Ocean Place, this is the place to hang out, 24/7. Serving up Irish/American classics in a relaxed, pub atmosphere, O'Sheehan's is a guest favorite complete with billiards, darts, arcade games, TV's and a giant two-story screen for sports and movies.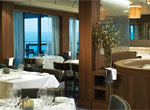 Ocean Blue On The Waterfront
Take a seat by the sea at Ocean Blue on The Waterfront, the newest addition to the Freestyle dining lineup. Seafood lovers will rejoice at the fresh approach to menu items as well as the variety.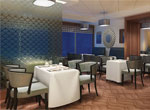 Ocean Blue Seafood Restaurant
Step inside the brand new Ocean Blue or experience its outdoor counterpart, Ocean Blue on the Waterfront. Tastefully nautical and temptingly delicious, it's a new dining experience not to be missed.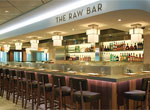 Raw Bar
If you're a fan of seafood, you will become a regular at the raw bar. Choose from a variety of offerings, served with traditional accompaniments.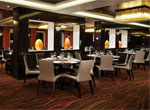 Savor Restaurant
Savor, the newest Main Dining Room option is stunning in design, with colors like the setting sun over a deep blue sea. The cuisine is traditional with a contemporary flair. You'll find Savor aft on Deck Six, on the opposite side of another Main Dining Room, Taste.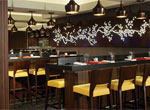 Shanghai's Noodle Bar
When you crave a taste of the Orient, think Shanghai's Noodle Bar. You'll find it on Deck 7, next to The Manhattan Room. Sit at the counter and let the skilled chefs prepare authentic dim sum and fried rice as you watch.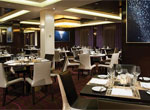 Taste Restaurant
Destined to become a guest favorite, Taste is a Main Dining Room serving a variety of culinary delights to please every palate. Taste features charming architectural curves, floor-to-ceiling velvet curtains and colorful stained glass. This dining option is included in the cruise fare.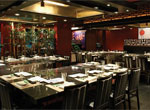 Teppanyaki
Dinner and a show, complete with flying shrimp and the unmistakable ting-ting-tinging sound of chef knives, can only be found at Teppanyaki, the largest Teppanyaki at sea.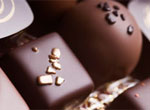 The Bake Shop
Indulge your sweet tooth with decadent treats available à la carte, such as French macaroons, chocolate pralines, and cupcakes.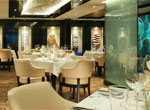 The Haven Restaurant
Exclusively For Haven Guests Only. What's your pleasure? Make it a memorable night "on the town" with preferred reservations at the award-winning specialty restaurants. For something more casual, enjoy complimentary dining in the main dining rooms, grills and cafes. For breakfast and lunch, you can choose to dine in a private restaurant reserved exclusively for guests of The Haven. And for the ultimate in private dining day and night, choose to dine in-suite with white tablecloth service.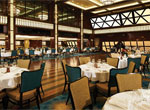 The Manhattan Room
One of three Main Dining Rooms aboard Norwegian Breakaway, The Manhattan Room is designed like a private New York City supper club. This is a guest favorite with its expansive dance floor and panoramic ocean views from two-story, floor-to-ceiling windows.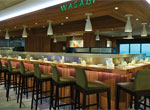 Wasabi Sushi Bar
A traditional sushi bar complete with a Yakitori grill, Wasabi serves up a nice selection of popular sushi, sashimi and rolled favorites. In addition to your artfully prepared meal, you'll find a unique contemporary decor that includes authentic calligraphy-lined walls and digital aquarium visuals that are displayed on an in-wall plasma screen.
Spa and Beauty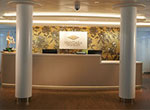 Mandara Spa
Norwegian Getaway's Day Spa, Medi Spa, Salon and Fitness Center offers guests a world-class rejuvenating experience — a vacation within a vacation. Choose from more than 50 treatments, including hot-stone massages, oxygen facials, acupuncture and age-defying options. Work up a sweat in the Fitness Center, featuring free weights, TRX training, the latest cardio equipment and a schedule full of classes.
Onboard Activities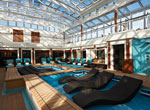 The Haven Courtyard
Exclusively For Haven Guests Only. The exclusive Courtyard at the top of the ship offers a private pool, hot tub, fitness area, dining areas and dedicated service from the Courtyard Valet. You also have the entire ship to explore with priority access to the first-class spa and fitness center. There's an outdoor sports court, bowling alleys, upscale shopping and more. Additionally, you can request an arrangement for private VIP excursions ashore. Imagine it and chances are, it can happen.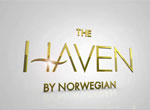 The Haven Experience
Exclusively For Haven Guests Only. Welcome to a private world of luxury at sea - a ship-within-a-ship reserved exclusively for Norwegian's special guests. Each elegant suite and villa in The Haven provides you with the finest amenities, and the expert services of the concierge and 24-hour butlers. Step outside your residence and you'll enter a secluded Courtyard where you can spend your sea days relaxing, dining and enjoying exquisite privacy. It's called The Haven by Norwegian. You'll call it pure paradise.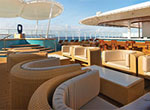 Vibe Beach Club
Guests will jump for quiet joy upon discovering this private retreat where they can connect with ocean - and disconnect from everything else. Exclusively for those 18 and over, Vibe Beach Club is resplendent with ocean views, an oversized hot tub, chaise loungers and a relaxing water feature.
Casino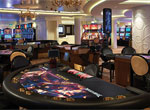 Casino
Test your luck in one of the largest Casinos At Sea or play favorites like Blackjack, Craps, Roulette, Texas Hold 'Em and Poker. With all your favorite table games and slots, it's easy to see why Norwegian has been rated the "Best Cruise Line Casino" of any cruise line for ten years running.
Night Life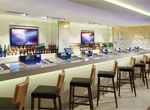 Bar 21
The sounds of the slot machines and cheers of the crowd at the neighboring casino won't distract you from noticing this stunning, intimate bar. It could easily become your favorite haunt, especially late at night.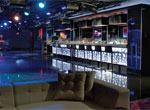 Bliss Ultra Lounge
Cruise into the clubbing scene at Bliss. Dance to a different beat and feel the excitement as you walk through the lit tunnel to the illuminated bar. It's electric. Bliss is a top hot spot every night of the week. Experience it.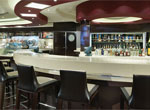 Cafe & Bar at the Atrium
Linger with cocktails or coffee in this grand space that offers three-deck vertical views and a two-story Wii wall.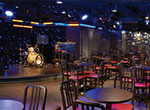 Fat Cats Jazz & Blues Club
Dark wood floors. Exposed brick. Legends of decades past hanging on the walls. From the moment you step inside, you'll feel you're in a swingin' New York City jazz club.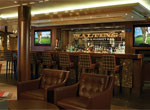 Maltings Beer & Whiskey Bar
With a unique international variety of spirits and an impressive list of imported and domestic beers, you can sip your way around the world without leaving your chair in air-conditioned comfort.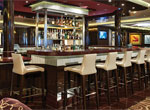 Mixx Bar
Mingle with new friends and enjoy live piano at Mixx, a modern classical, pre-dinner gathering place between two of the most popular dining spots.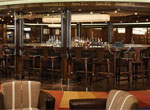 Prime Meridian Bar
Between Cagney's Steakhouse and Moderno Churrascaria, take a seat, order your favorite beverage and be a part of the action of 678 Ocean Place.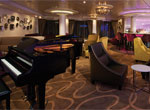 Shaker's Cocktail Bar
Happy hour comes shaken or stirred at this classic martini bar with a twist. Join the martini crowd for some cosmopolitan ambiance or try the latest, modern concoction made to your liking.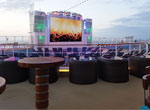 Spice H2O
Inspired by the renowned summer beach parties on the island of Ibiza, Spice H20 is an adult-only escape with contemporary Asian influences located aft on Deck 15. By day, lounge beside hot tubs and a soothing waterfall; by night, it's a whole different beat.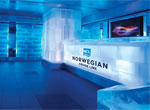 SVEDKA and Inniskillin Ice Bar
A unique arctic-like frozen chamber, guaranteed to give guests the ultimate chill. The bar, seating and glasses are made entirely from ice. The bar is kept at 17 degrees Fahrenheit and features ice sculptures of the Brooklyn Bridge, Statue of Liberty and the Chrysler Building to pay homage to New York City, its year-round homeport. The Ice Bar also features New York City-inspired specialty cocktails.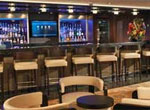 The Haven Lounge
Exclusive to The Haven guests, enjoy your favorite cocktail and light bites surrounded by ultimate luxury.
Youth Activities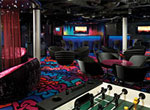 Entourage
Entourage is a place where teens can be themselves, hang out, meet new friends and get lost in a world of cool comfort. Ages 13-17 are welcome to this inviting venue, designed like a chic adult lounge, minus the adults.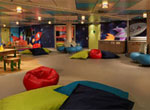 Splash Academy
Kids ages 3-12 can do what they do best – be kids! Norwegian's complimentary youth program is where they can enjoy age-appropriate creative play, sports and more. From scavenger hunts to shipboard family challenges and dodgeball to pizza-making, there's something fun for everyone.
Sports and Fitness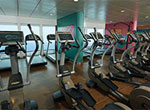 Pulse Fitness Center
Stay in shape with your favorite workout equipment including treadmills, ellipticals and free weights or even yoga, pilates and spinning.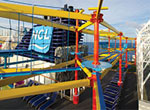 Sports Complex
Norwegian's Sports Complex provides three stories of action-packed activities including two new additions that will test your skills like never before. Challenge yourself with the new, largest-at-sea ropes course where you can conquer over 40 elements as you masterfully maneuver through this multi-level structure.
Shopping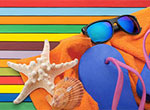 The Marketplace
The Marketplace is your one stop shop for everything you need for the pool or beach. Get sunscreen, beach toys, sunglasses, books and more.
Pools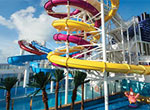 Aqua Park
Seventeen decks above the sea, wind in your hair, sun on your back, ocean views all around, and before you - a stellar selection of liquid delights: five multi-story waterslides, two swimming pools, four hot tubs...more water than ever before.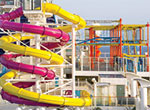 Kid's Aqua Park
What could be better than splashing around in an aqua park at the top of the ship? You got it at Norwegian Breakaway Kids' Aqua Park! You'll find colorful, whimsical and larger-than-life figurines surrounding a shallow pool perfectly sized for kids. Slide on in and prepare to get soaked.