Dining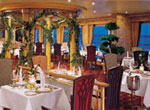 Cagney's Steakhouse
Steak is the standard at Norwegian's American-style steakhouse. Sip your favorite cocktail as you select from premium choice cuts of Angus beef perfectly prepared. And don't forget to order the famous truffle fries.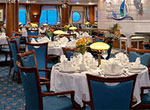 Crossings Main Dining Room
Prepare for a host of culinary delights at Crossing, where you can enjoy expertly prepared Chef's Signature Dishes and an extensive daily changing menu of deliciously fresh flavors. All inside a beautiful room featuring impressive ocean views.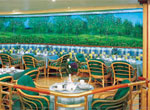 Garden Café
You're bound to find plenty of freshly prepared dishes to enjoy at this delicious buffet-style indoor/outdoor restaurant.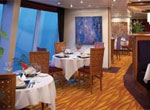 Il Adagio
Enjoy the flavors of the Tuscan countryside at tables with room for old friends and new. Dine on classic dishes where you can taste the freshness of every tomato used to make an exquisitely delicious sauce. Try a twist on a classic like shrimp fettuccine, or keep it purist with a osso bucco.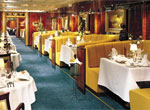 Le Bistro
Have it au poivre or just go straight for the bouillabaisse at our signature French restaurant. Elegant interiors and attentive servers make this an intimate dining experience reminiscent of a Parisian café. By the end of your meal, you'll might just be proclaiming c'est magnifique!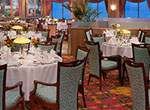 Palace Main Dining Room
Sit back, relax and embark on a culinary adventure inside this complimentary Main Dining Room. From more options on the daily changing menus to a Chocoholic Night available once per sailing featuring specialty chocolate-based desserts, Palace has something for the foodie in everyone.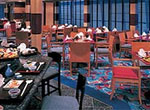 Sushi Bar Plantation
This elegant restaurant features a sushi and sashimi bar, a teppanyaki room and a sushi/sashimi sit-down section. Don't be surprised by your server's authentic Asian attire. It's all part of the ambiance.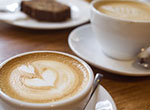 The Coffee Bar
This is a morning and late-night favorite serving coffees, espressos, cappuccinos and more.
Spa and Beauty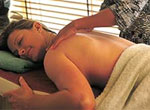 Mandara Spa
The Mandara Spa offers unique and exotic spa treatments reflecting the beauty, spirit and traditions of rejuvenation from around the world. You'll find everything from the traditional to the exotic in spa and salon treatments.
Onboard Activities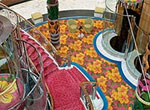 Atrium
It's located in the middle of the ship, where you'll find the Main Reception and the Shore Excursion desk.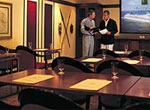 Hawaii Meeting Rooms
Norwegian Sky's meeting room area offers all the amenities of a world-class boardroom including a stunning view in a professional setting. The Maui, Oahu and Kauai rooms can also be combined into one large room.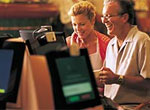 Internet Cafe
No matter how far you are from home, having access to the Internet is nearby at the Internet Cafe. The Cafe can also be used as a computer lecture and training center.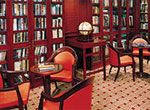 Mark Twain Library
You'll find a well-stocked selection of things to read with all the elegant trappings Mark Twain himself would have appreciated, including a stellar view.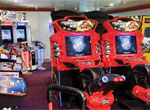 Video Arcade
Stop by and capture a few aliens, win a car race, play pinball and fly a jet fighter. Let your imagination run wild at the Video Arcade.
Casino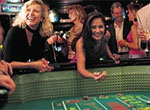 Sky Club Casino
Welcome! Try your hand at Roulette, Blackjack, Craps, Caribbean Stud Poker and Let It Ride.
Night Life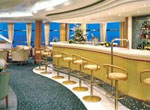 Atrium Café & Bar
Champagnes, premium vodkas and a full bar in an atrium setting with piano music and large glass windows.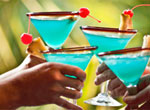 Breakers Bar
This is quite possibly the very longest poolside bar at sea, conveniently located near the pool.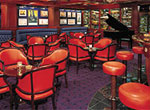 Captain Cook's Bar
If Captain Cook were a martini man, this would have been his kind of a bar. Choose from a wide selection of the unique and the tried and true, where the martini is concerned.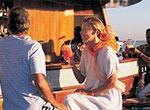 Champs Bar
Enjoy cocktails, wines and beer in a full bar that overlooks the outdoor swimming pool.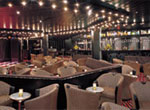 Dazzles Nightclub
This fun, lively lounge has the longest Cabaret Bar at sea. Once the sun goes down, Dazzles becomes a disco.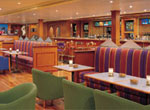 Longboard Bar
Just because you're on vacation doesn't mean you have to miss the game. Live broadcasts, sporting events, snacks, and breakfast and lunch buffet available.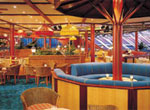 Outrigger Lounge
Enjoy wine, beer and a wide range of cocktails at the Outrigger Lounge.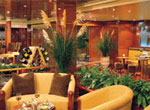 Plantation Club
Drop in for champagne or a glass of wine. Known for its premium selection of champagne, extensive wine selection and full bar all served in a tropical and relaxing setting.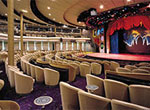 Stardust Lounge
It's show time! And we've got a really big show for you at the Stardust Lounge. A stunning two-story main show lounge with a stage headlines the best entertainment at sea. The Stardust can also be used for large-group meetings by day.
Youth Activities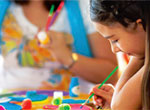 Splash Academy
Jump into a splash of fun at Splash Academy just for kids 3-12. Join us for active games, arts and crafts, and jump into character with the creative theme days.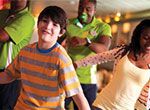 The Zone
Teen center by day complete with Wii consoles, flat screen TVs and air hockey, disco exclusively for teens (ages 13 - 17) by night.
Sports and Fitness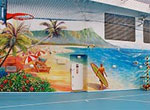 Basketball/Volleyball Court
Shoot hoops, join a pick up game or play beach volleyball at the net enclosed, outdoor Basketball/Volleyball Court.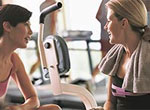 Body Waves Fitness Center
Get your heart rate up using state-of-the-art machines while enjoying a view through floor-to-ceiling windows. In addition, you can participate in aerobics, spinning and exercise classes. The Body Waves Fitness Center is open from 6am to 11pm.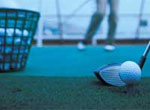 Golf Driving Net
Fore! Take your clubs out for a drive at one of two Golf Driving Nets onboard, because there's no such thing as a lost ball or a bad drive on Norwegian Sky.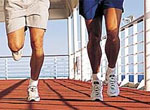 Jogging/Walking Track
Run circles around the other guests or get your daily walk in before breakfast on the outdoor track.
Shopping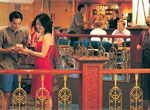 Galleria Shops
Need a new bathing suit? How about a surprise gift for your sweetheart? The Galleria Shops is a department store that offers a wide selection of brand name and specialty goodies.
Pools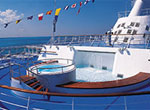 Splashes Children's Pool
Just like its name, Splashes Kid's Pool is just right for pint-size splashing and playing. The pool also features a waterfall and a children's hot tub nearby.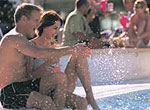 Swimming Pool
Norwegian Sky has two large outdoor swimming pools with large amounts of deck space, sun beds, deck chairs, a hot tub or two and the longest poolside bar at sea.