Dining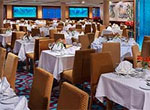 Aqua Main Dining Room
Sit back, relax and embark on a culinary adventure inside this complimentary Main Dining Room. From more options on the daily changing menus to a Chocoholic Night available once per sailing featuring specialty chocolate-based desserts, Aqua has something for the foodie in everyone.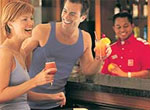 Barong Juice Bar
After a good workout, give yourself a healthy treat. The Barong Juice Bar offers a wide range of juices and smoothies to choose from.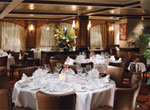 Cagney's Steakhouse
Steak is the standard at the American-style steakhouse. Select from choice cuts of Black Angus perfectly prepared like the traditional T-bone or tender Prime Rib. Your mouth will water, so sip your favorite cocktail in anticipation. And don't forget to order the made-from-scratch jumbo crab cakes and a side of the famous truffle fries.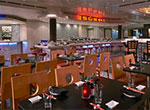 Ginza Asian Restaurant
This elegant adventure into Asian fusion is a world-class experience in the finest Japanese, Thai and Chinese cuisine.
Java Cafe
For that double, vanilla, extra hot latte with extra foam, the Java Cafe is at your service with a wide variety of specialty coffees, teas, pastries and cookies.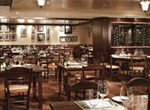 La Cucina Italian Restaurant
Enjoy the flavors of the Tuscan countryside at tables with room for old friends and new. Dine on classic dishes where you can taste the freshness of every tomato used to make an exquisitely delicious sauce. Try a twist on a classic like shrimp fettuccine, or keep it purist with a osso bucco.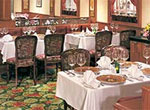 Le Bistro French Restaurant
Have it au poivre or just go straight for the bouillabaisse at our signature French restaurant. Elegant interiors and attentive servers make this an intimate dining experience reminiscent of a Parisian café. By the end of your meal, you'll might just be proclaiming c'est magnifique!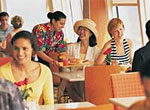 Market Café/Kid's Café
This indoor buffet offers an extraordinary selection of family friendly international fare and an additional dining area that's just right for the pint size crowd.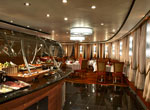 Moderno Churrascaria
If you're looking for a unique experience, Norwegian's authentic Brazilian steakhouse is a must. Start with an impressive salad bar of imported cheeses, olives, cured meats, ceviche and specialty salads. Be sure to save room for the delicious skewers of slow-roasted meats including beef, pork, lamb and chicken – all carved tableside by the Pasadores.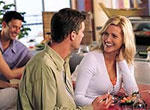 Sushi and Sake Bar
Ginza Asian Restaurant also has a Sushi and Sashimi Bar where you can enjoy the very best sushi and sashimi expertly prepared as you watch.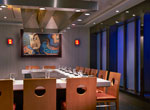 Teppanyaki
Within Ginza Asian Restaurant is the Teppanyaki Room - a truly authentic Asian dining experience. Sit at a large table where the process of preparing your food right before you is a cross between entertainment and great skill.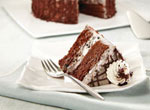 The Bake Shop
Indulge your sweet tooth with decadent treats available à la carte, such as French macaroons, chocolate pralines, and cupcakes.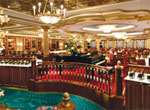 Versailles Main Dining Room
Reminiscent of Paris' famed Palace of Versailles, this Main Dining Room features everything you're looking for in a dining experience. And then some. Offering beautifully crafted contemporary and traditional dishes and carefully selected Chef's Signature Dishes, Versailles will always have you coming back for more.
Spa and Beauty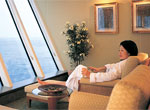 Mandara Spa
If being pampered is your idea of a vacation, the Mandara Spa is for you. It's a full service beauty salon and spa offering a wide range of treatments to rejuvenate you.
Onboard Activities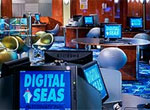 Internet Cafe
No matter how far you are from home, you can stay in touch. The Internet Cafe can also be used as a computer lecture and training center.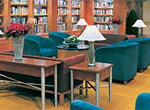 Library
You'll find a well-stocked selection of things to read with all the elegant trimmings a good library deserves.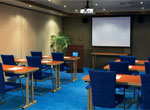 Meeting Rooms
Norwegian Star's meeting room area features four individual rooms. Rooms can also be combined.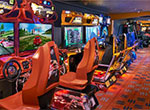 Video Zone
Stop by the video arcade and capture a few aliens, win a car race, play pinball and fly a jet fighter.
Casino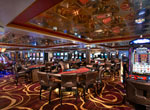 Star Club Casino
This could be your lucky night. Try your hand at one of the many slot machines. Or play, Blackjack, Roulette, Craps, Caribbean Stud Poker and Let It Ride and enjoy a full service bar. For a detailed list of slots and games offered, please visit the game types page in the NCL Casinos at Sea (TM) section.
Night Life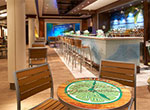 5 o'clock Somewhere Bar
Enjoy the sounds of the tropics while sipping on a signature margarita. Make some new friends and keep the good times rolling on and on.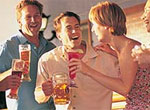 Bier Garten
Just imagine the Bavarian ambiance at the Bier Garten on the terrace where you can order cocktails, refreshing drinks and of course beer.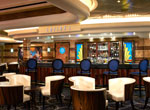 Gatsby's Champagne Bar
Known for a premium selection of champagne and vodka, caviar, Pate, and Foie Gras. The cool sophistication and charm of this establishment makes it an ideal venue for an intimate cocktail party or an evening of intrigue and fun.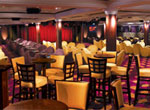 Spinnaker Lounge
If you're looking for a lounge with a full bar and dance floor, then you'll love the Spinnaker Lounge.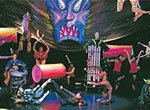 Stardust Theater
It's showtime! And we've got a really big show for you. Enjoy Broadway and Vegas-style shows with cocktails before or after dinner in a traditional European opera house style auditorium reaching up three decks.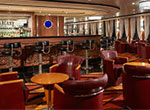 Sugarcane Mojito Bar
Freshly muddled just the way you like, enjoy a refreshing mojito with friends - day or night.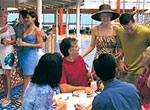 Topsiders Bar & Grill
Topsider's Bar & Grill is on deck near the Oasis Pool, The Grill, and two hot tubs. All you need now is a deck chair.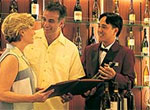 Wine Cellar
Here's your chance to go wine tasting while onboard ship. You'll find a wide selection of wines to sample and purchase.
Youth Activities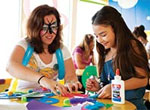 Splash Academy
Jump into a splash of fun at Splash Academy just for kids 3-12. Join us for active games, arts and crafts, and jump into character with the creative theme days.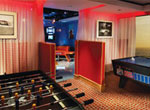 Teen Club
A hip place for teens to hang out. It features a video wall, jukebox, football table and air hockey. By night the Teen Club turns into a teen disco.
Sports and Fitness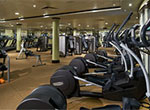 Barong Fitness Center
There are numerous ways to stay in shape while on-board. The Barong Fitness Center is open from 6am to 11pm with a full-service gym and aerobics/fitness classes offered daily.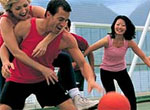 Basketball/Volleyball Court
Shoot hoops, join a pick up game or play volleyball at the enclosed, outdoor Basketball/Volleyball Court.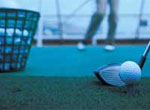 Golf Driving Net
Fore! Take your clubs out for a drive at one of two Golf Driving Nets onboard, because there's no such thing as a lost ball or a bad drive on Norwegian Star.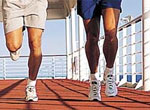 Jogging/Walking Track
Run circles around the other guests or get in your daily walk while you're at sea. Breakfast always tastes better after a good walk or run, right?
Shopping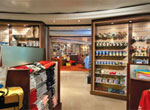 The Galleria Shops
Need a new bathing suit? How about a surprise gift for your sweetheart? The Galleria is a department store that offers a wide selection of brand names and specialty goodies.
Pools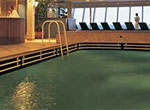 Indoor Lap Pool and Jacuzzi
Just because you're at sea, doesn't mean you can't get in your daily swim. The Indoor Lap Pool includes a Thermal Suite. C'mon, jump in. The water feels fine.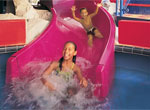 Splash Down Kids Pool
The Splash Down Kid's Pool is just right for pint-size splashing, playing and paddling with space age rocket slides, a paddling pool and a hot tub.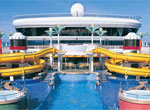 The Oasis Pool
The main pool has two hot tubs nearby and Topsider's Bar & Grill. Plus, ample room for sunning.