Dining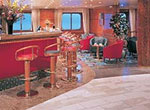 Atrium Café & Bar
For that double, vanilla, soy, extra hot latte with extra foam, the Java Cafe is at your service with a wide variety of specialty coffees, teas, pastries and cookies.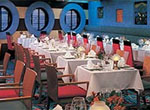 Cagney's Steakhouse
Steak is the standard at Norwegian's American-style steakhouse. Sip your favorite cocktail as you select from choice cuts of Angus Beef perfectly prepared. And don't forget to order the famous truffle fries.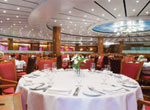 Four Seasons Main Dining Room
Sit back, relax and embark on a culinary adventure inside this complimentary Main Dining Room. From more options on the daily changing menus to a Chocoholic Night available once per sailing featuring specialty chocolate-based desserts, Four Seasons has something for the foodie in everyone.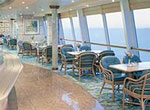 Garden Cafe
At the Garden Cafe, you'll find a family-friendly menu of omelets, pasta, soups, salads and ethnic specialties and a rotisserie section with a carving station among other daily features.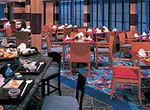 Ginza Sushi
This elegant restaurant features a sushi and sashimi bar, a teppanyaki room and a sushi/sashimi sit-down section. Don't be surprised by your server's authentic Asian attire. It's all part of the ambiance.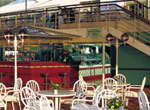 Great Outdoor Cafe
Enjoy freshly prepared specialties, while dining al fresco, at the Great Outdoor Cafe.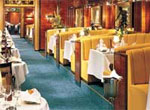 La Cucina
Enjoy the flavors of the Tuscan countryside at tables with room for old friends and new. Dine on classic dishes where you can taste the freshness of every tomato used to make an exquisitely delicious sauce. Try a twist on a classic like shrimp fettuccine, or keep it purist with a osso bucco.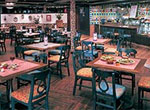 Las Ramblas Tapas Bar & Restaurant
This modern Tapas bar brings together flavors from around the world in a constantly changing assortment of hot and cold Tapas, set against the backdrop of huge, bold relief murals.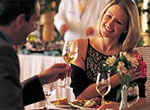 Le Bistro French Restaurant
Have it au poivre or just go straight for the bouillabaisse at our signature French restaurant. Elegant interiors and attentive servers make this an intimate dining experience reminiscent of a Parisian café. By the end of your meal, you'll might just be proclaiming c'est magnifique!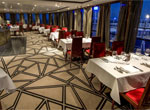 Moderno Churrascaria
If you're looking for a unique experience, Norwegian's authentic Brazilian steakhouse is a must. Start with an impressive salad bar of imported cheeses, olives, cured meats, ceviche and specialty salads. Be sure to save room for the delicious skewers of slow-roasted meats including beef, pork, lamb and chicken – all carved tableside by the Pasadores.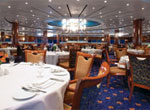 Seven Seas Main Dining Room
Prepare for a host of culinary delights at Seven Seas, where you can enjoy expertly prepared Chef's Signature Dishes and an extensive daily changing menu of deliciously fresh flavors. All inside a beautiful room featuring impressive ocean views.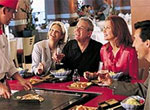 Teppanyaki
A truly authentic Asian dining experience. Sit at a large table where the process of preparing your food right before you is entertaining and impressive.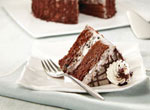 The Bake Shop
Indulge your sweet tooth with decadent treats available à la carte, such as French macaroons, chocolate pralines, and cupcakes.
Spa and Beauty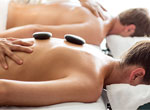 Mandara Spa
The Mandara Spa offers unique and exotic spa treatments reflecting the beauty, spirit and traditions of rejuvenation from around the world. You'll find everything from the traditional to the exotic in spa and salon treatments.
Onboard Activities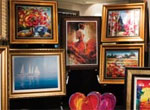 Art Gallery
Stroll through Norwegian Sun's Art Gallery of original paintings for sale by a wide range of well-known artists.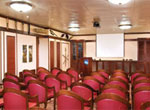 East Indies Conference Center
Norwegian Sun's meeting room area offers all the amenities of a world-class boardroom including a stunning view in a professional setting. The Bali, Malaysia and Borneo Rooms can also be combined into one large room.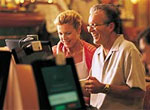 Internet Cafe
No matter how far you are from home, having access to the Internet is always nearby at the Internet Cafe. The Cafe can also be used as a computer lecture and training center.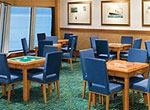 Lifestyles Room
Looking for a quiet place to write postcards, play cards or read a book? Drop by the Lifestyles Room.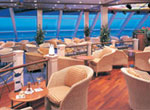 Observation Lounge
Sit back and take in the beautiful colors of the sea and sky as the sun sinks into the ocean with a full bar as a backdrop. By night it becomes a disco. By day a conference room with amazing views.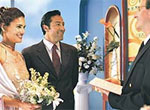 The Chapel
This small, intimate chapel also functions as a meeting room.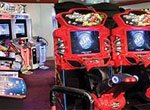 Video Zone
Stop by the video arcade and shoot a few aliens, win a car race, play pinball and fly a jet fighter. Let your imagination run wild at Video Zone.
Casino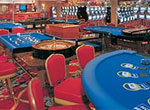 Sun Club Casino
Welcome! Try your hand at the many slots, Roulette, Blackjack, Craps, Let it Ride Bonus, 3 card Poker, Texas Hold'em and Caribbean Stud Poker.
Night Life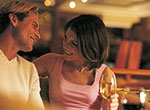 Champagne Bar
Known for a premium selection of champagne and vodka, caviar, pate, and foie gras. The cool sophistication and charm of this establishment makes it an ideal venue for an intimate cocktail party or reception.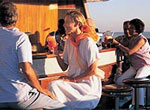 Champs Bar
After you shoot hoops, play tennis, or work up a sweat in the fitness center, head over to Champs, a full bar, and just chill.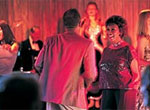 Dazzles Night Club
After enjoying the beautiful sunset and your dinner has settled, it's time to dance until the wee hours at Dazzles Nightclub, a fully equipped disco and bar.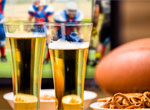 Sports Bar
Enjoy live broadcasts of sporting events, juice bar & snacks at the Sports Bar.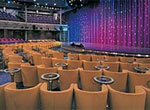 Stardust Lounge
It's showtime! And we've got a really big show for you at the Stardust Lounge. A stunning two-story main show lounge with a stage headlines the best entertainment at sea. The Stardust can also be used for large-group meetings by day.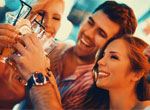 Topsiders Bar
A full bar and grill in close proximity to an ample sunning area and hot tubs. Think of it as a total resort experience.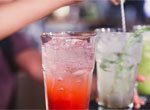 Windjammer Bar
This quiet little piano bar is known for its martinis and first-class entertainment nightly.
Youth Activities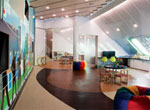 Splash Academy
Get into the zone of fun because Splash Academy is just for kids! With interactive games, an arts and crafts area and creative theme nights kids can do what they do best – be a kid!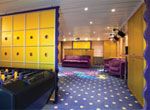 Teen Club
A hip place for teens to hang out, complete with dance floor, bar, video, jukebox, table football and air hockey.
Sports and Fitness

Basketball/Vollyball Court
Shoot hoops, join a pick up game or play beach volleyball without the sand at the net enclosed, outdoor Basketball/Volleyball Court.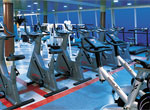 Fitness Center
Get your heart rate up using state-of-the-art machines while enjoying a view through floor-to-ceiling windows. In addition, you can participate in aerobics, spinning and exercise classes.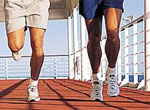 Jogging/Walking Track
Run circles around the other guests or get your daily walk in before breakfast on the outdoor track.
Shopping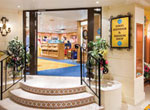 Galleria Shops
Need a new bathing suit? How about a surprise gift for your sweetheart? The Galleria Shops is a department store that offers a wide selection of brand name and specialty goodies.
Pools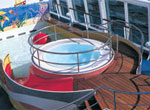 Splashes Kid's Pool
Just like its name, Splashes Kid's Pool is just right for pint-size splashing and playing. The pool also features a waterfall and a children's hot tub nearby.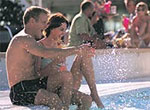 The Oasis Pool
These two glimmering, outdoor pools are in close proximity to plenty of deck space, sun beds and deck chairs.