Dining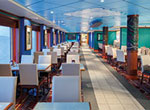 Aloha Cafe
This indoor/outdoor buffet-style eatery features food stations where you can order omelets, waffles, fruit, soups, ethnic specialties and pasta. Set against a Hawaiian theme with outrigger canoes, Polynesian carvings and even a kid-sized buffet.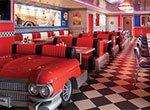 Cadillac Diner
This totally retro 1950's diner has Cadillac seats, plays 50's Rock 'n Roll and offers up a classic menu of burgers, fish 'n chips, potpies and wok-fast dishes. Open 22-hours a day.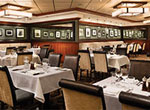 Cagney's Steakhouse
Steak is the standard at the American-style steakhouse. Select from choice cuts of Black Angus perfectly prepared like the traditional T-bone or tender Prime Rib. Your mouth will water, so sip your favorite cocktail in anticipation. And don't forget to order the made-from-scratch jumbo crab cakes and a side of the famous truffle fries.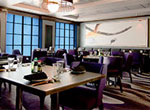 East Meets West
Enjoy an Asian Fusion dining venue featuring freshly prepared noodles, delicious wok fried dishes, authentic soups, and more.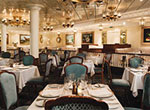 Jefferson's Bistro
Have it au poivre or just go straight for the bouillabaisse at our signature French restaurant. Elegant interiors and attentive servers make this an intimate dining experience reminiscent of a Parisian café. By the end of your meal, you'll might just be proclaiming c'est magnifique!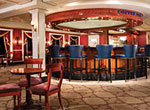 John Adams Coffee Bar
For that double, vanilla, soy, extra hot latte with extra foam, the John Adam's Coffee Bar is at your service with a wide variety of specialty coffees, teas, pastries and cookies.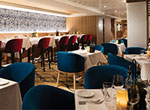 La Cucina
Enjoy the flavors of the Tuscan countryside at tables with room for old friends and new. Dine on classic dishes where you can taste the freshness of every tomato used to make an exquisitely delicious sauce. Try a twist on a classic like shrimp fettuccine, or keep it purist with a osso bucco.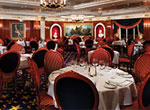 Liberty Dining Room
Dining at the Liberty is guaranteed to be a traditional experience as you step back into America's Colonial days. The decor features paintings of the Founding Fathers and important moments in American History.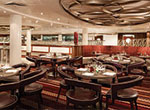 Moderno Churrascaria
If you're looking for a unique experience, Norwegian's authentic Brazilian steakhouse is a must. Start with an impressive salad bar of imported cheeses, olives, cured meats, ceviche and specialty salads. Be sure to save room for the delicious skewers of slow-roasted meats including beef, pork, lamb and chicken – all carved tableside by the Pasadores.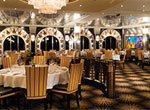 Skyline Main Dining Room
Inspired by the architecture and skyscrapers of 1930's Manhattan, this Art Deco style restaurant offers a delicious, traditional dining experience.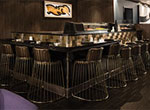 Sushi Bar
East Meets West Asian Restaurant also has a Sushi and Sashimi Bar where you can enjoy the very best sushi and sashimi expertly prepared as you watch. The menu is priced a la carte.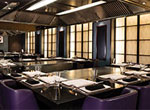 Teppanyaki
Asian Restaurant is Teppanyaki. A truly authentic Asian dining experience. Sit at a large table where the process of preparing your food right before your eyes is both entertaining and impressive.
Onboard Activities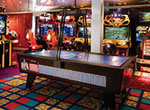 Blast Off Video Arcade
Stop by the video arcade and shoot a few aliens, win a car race, play pinball and fly a jet fighter. Let your imagination run wild at Blast Off Video Arcade.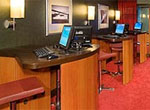 Internet Center
Want to send an update to family and friends back home? This is the place to be when you need to get online. Computer and Internet facilities, plus a computer lecture and training area is available.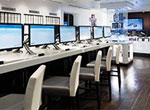 Photo Gallery
The selection of beautiful photographic prints is worthy of any wall. Photos on display are available for purchase.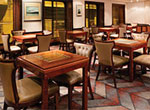 Shuffles Card Room
Here is one room where playing games is not just encouraged, it's expected. Find another couple and play bridge or test your skill with board games, checkers, and Scrabble.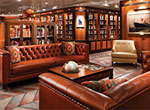 SS America Library
You'll find a well-stocked selection of reading materials against the backdrop of the historic SS America Ship with memorabilia and artifacts from the ship itself.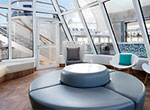 The Conservatory
This quiet area in a tropical setting has glass walls. Read, make conversation or do nothing at all.
Night Life
Aloha Lanai Bar
A full bar offering an extensive wine and beer selection and cocktails including Mai Tai's, Surf Rider's and Polynesian's.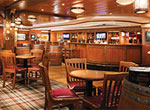 Gold Rush Saloon
Saddle up and wet your whistle at the Gold Rush Saloon, a full bar offering an extensive wine and beer selection and cocktails.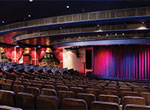 Hollywood Theater
You deserve the red carpet treatment. Enjoy Broadway- and Vegas-style shows in a Hollywood theater.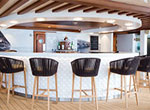 Key West Bar & Grill
Enjoy a cocktail at the Key West Bar & Grill with its Miami vibe and laid back atmosphere.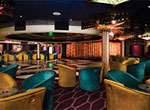 Mardi Gras Cabaret Lounge & Nightclub
Every night is Mardi Gras here. The famous New Orleans Mardi Gras is the inspiration behind this fun, lively lounge.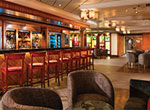 Napa Wine Bar
Enjoy different wines by the glass at the Napa Wine Bar. You can also order cocktails and beer in this full bar.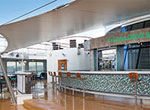 Ocean Drive Bar
Enjoy cocktails, wines and beer in a full bar that overlooks the South Beach Pool.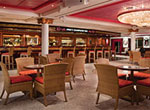 Pink's Champagne Bar
Inspired by Hawaii's Royal Palace Hotel, often referred to as the "Pink Palace", on Waikiki Beach. Toast to your good health and good luck with champagne.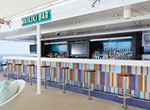 Waikiki Bar
Hang loose brother at the Waikiki Bar. You'll think you're on Waikiki Beach after you order a Mai Tai or Polynesian. Full bar includes wine, beer and cocktails. Sand optional.
Youth Activities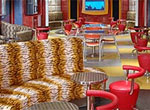 Entourage
A hip place for teens to hang out, complete with dance floor, bar, video, jukebox, table football and air hockey.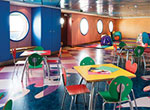 Splash Academy
Jump into a splash of fun at Splash Academy just for kids 3-12. Join us for active games, arts and crafts, and jump into character with the creative theme days.
Sports and Fitness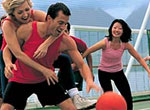 Basketball/Volleyball/Tennis Court
Shoot hoops, join a pick up game, play beach volleyball or some tennis at the outdoor Basketball/Volleyball/Tennis Court, where you will be happily accommodated.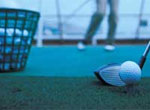 Golf Driving Net
Fore! Take your clubs out for a drive at Golf Driving Net, where there's no such thing as a lost ball or a bad drive.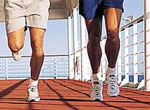 Jogging/Walking Track
Run circles around the other guests or get in your daily walk while you're at sea. Breakfast always tastes better after a good walk or run, right?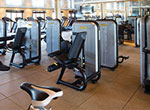 Santa Fe Fitness Center
There are numerous ways to stay in shape while on board Pride of America. The Santa Fe Fitness Center is open from 6am to 11pm with a full gym and aerobics/fitness classes offered daily.
Shopping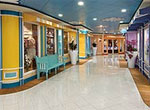 Newbury Street Shops
Need a new bathing suit? How about a surprise gift for your sweetheart? Newbury Street Shops offer a wide selection of brand name and specialty goodies.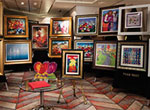 SoHo Art Gallery
Stroll through Pride of America's Art Gallery of original paintings for sale by a wide range of well-known artists.
Pools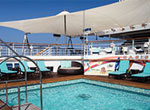 Oasis Pool
Located on the aft part of Pride of America is the smaller Oasis outdoor pool.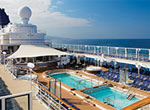 South Beach Pool
Pride of America's ode to Miami's South Beach, includes two glimmering outdoor pools and four hot tubs.