Dining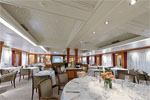 Dining Salon
Enjoy delicious food here at the restaurant. You can dine in or eat outside to enjoy the ocean view.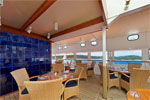 Topside Restaurant
Enjoy some al fresco dining, with a cool ocean breeze, at the Topside Restaurant.
Spa and Beauty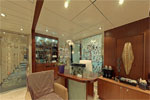 SeaDream Spa
Relax and take your mind off things here at the SeaDream Spa.
Onboard Activities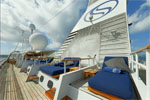 Balinese Dream Beds
Bask under the sun while relaxing on Balinese Dream Beds.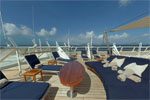 Crow's Nest
Up at the Crow's Nest, you can see all of the ports of call the yacht will dock in.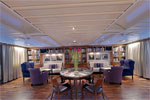 Library
A perfect little getaway where you can catch up on some reading while at sea or at port.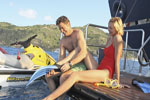 Sports Marina
The Sports Marina offers water activities such as jet skiing and kayaking.
Casino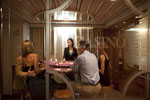 Casino
Feeling lucky? Make you way to the casino where you can press you luck and possibly hit the jackpot.
Night Life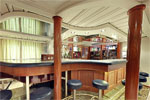 Piano Bar
A relaxed lounge area where one may enjoy an after dinner cocktail and request a favorite tune from the piano player.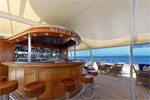 Top of the Yacht Bar
Mingle with your favorite bartenders and fellow yachtsmen and enjoy after dinner cocktails.
Sports and Fitness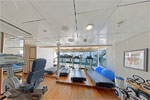 Fitness Center
If you wanto to burn some extra calories, head out to the fitness center which offers state-of-the-art equipment for all your exercising needs.
Shopping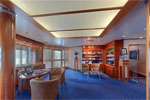 Shopping
Stop by the Boutique to pick up some gifts for you and your friends back home.
Pools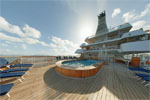 Pool
Escape the sun's heat by swimming in this oversized outdoor swimming pool.