South America & the Chilean Fjords (Buenos Aires to Santiago)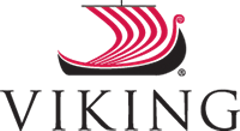 South America & the Chilean Fjords (Buenos Aires to Santiago)
Dates & Prices
Viking Explorer Society Savings!
Mention Promo Code: PC-44897
Viking Explorer Society Savings!
Viking Explorer Society Savings!
Promotion Details
Being a member of the Viking Cruises family allows you to enjoy rich travel experiences and the rewarding benefits of the Viking Explorer Society. Whether you choose the rivers or oceans for your next journey, you will receive travel credits according to the amount of time that has elapsed since your last Viking voyage. If you reserve within one year, you receive $200 per passenger in travel credit; if you reserve within two years, you receive $100 per passenger.
Must Book By Thu, Dec 31, 2020
View Promotion Terms & Conditions ›
Additional restrictions may apply. Viking reserves the right to modify Viking Explorer Society benefits at any time. Discount is not applicable on taxes or government fees.
Day
Port
Arrival
Departure
Feb 05, 2021
Buenos Aires, Argentina


Arrive in Buenos Aires today, Argentina's cosmopolitan capital. Settle in to your veranda stateroom and take time to explore your ship. As we dock here overnight, you will have plenty of time to explore. Be captivated by the bohemian flair of La Boca, marvel at the grand homes of Recoleta, one of the finest quarters of the city, and discover the many facets of Buenos Aires. Walk in the footsteps of Eva Péron. You will see the ornate Casa Rosada, the presidential palace that was once her home, and visit her final resting place at La Recoleta Cemetery as you discover the story of the much-loved first lady and inspiration for the Broadway musical Evita.

Shore Excursions

Panoramic Buenos Aires (Included)
Tango Show & Dinner
Majestic Iguazú Falls
Historic Eva Perón

Feb 06, 2021
Buenos Aires, Argentina


Enjoy more of Buenos Aires as you explore Avenida Corrientes, the bustling thoroughfare of theaters, shops and cafés known as the street that never sleeps. Buenos Aires is a dazzling feast for the senses. Narrow streets in the city's colorful neighborhoods reverberate with the intoxicating melodies of the tango. Meanwhile, restaurants are busy perfecting the art of grilling meats for patrons, and the city's parks and plazas invite passersby to linger and watch the world of Buenos Aires go by.

Shore Excursions

Panoramic Buenos Aires (Included)
Tango Show & Dinner
Majestic Iguazú Falls
Historic Eva Perón

Feb 07, 2021
Montevideo, Uruguay


Uruguay's capital city boasts perhaps the highest quality of living of any city in South America. Rich in parks, sweeping vistas and architectural styles, Montevideo is blessed with a subtropical climate, guaranteeing warm summers and mild winters. A panoramic tour features highlights such as the Legislative Palace, a grand neoclassical building, the Ciudad Vieja, or Old Town, and the Batlle y Ordóñez Park with the iconic La Caretta Monument. Or enjoy an overland tour to marvel at nature at the magnificent Iguazú Falls.

Shore Excursions

Discover Montevideo (Included)
La Rábida Cattle Ranch Encounter
Vintage Steam Train Ride Through Uruguay's Capital
Discover Varela Zarranz Winery

Feb 08, 2021



Stay in shape at sea with a visit to our Sports Deck, or take a gentle stroll around our 360˚ Promenade Deck. As you cruise, take in the sea views from the Explorers' Lounge or reserve a soothing massage at The Spa. Linger over tea and scones in the Wintergarden or soak up the sun on deck.

Cruise the Atlantic Ocean
Feb 09, 2021



Stay in shape at sea with a visit to our Sports Deck, or take a gentle stroll around our 360˚ Promenade Deck. As you cruise, take in the sea views from the Explorers' Lounge or reserve a soothing massage at The Spa. Linger over tea and scones in the Wintergarden or soak up the sun on deck.

Cruise the Atlantic Ocean
Feb 10, 2021
Puerto Madryn, Argentina


Depart your ship and head to the Valdéz Peninsula, which is connected to the continent by a narrow strip of land. Enjoy its natural beauty and biodiversity, before visiting Puerto Pirámides to observe a sea lion colony from the cliff tops. Or immerse yourself in the history of the area's Welsh settlers with a trip to the town of Dolavon and the city of Gaiman, where the Welsh language is still spoken.

Shore Excursions

Punta Tombo Penguin Colony (Included)
Península Valdés Wildlife Sanctuary
Welsh Heritage
Punta Ninfas & El Pedral

Feb 11, 2021



As you cruise today, perhaps you will relax and enjoy the amenities of your stateroom, with its private veranda and beautifully designed, streamlined Scandinavian interior. Indulge in a morning cup of coffee on your veranda, with the majestic sea as a backdrop, or unwind on the couch with your favorite book.

Cruise the Atlantic Ocean
Feb 12, 2021
Port Stanley, Falkland Islands


More than 300 miles off the coast of South America lies the rugged archipelago of the Falkland Islands. Here, you will find several hundred sparsely inhabited islands with unspoiled nature and diverse fauna. Some 60 distinct bird species breed on the islands, including five different species of penguin and some of the world's largest colonies of albatross. Visit the world's most southerly Anglican church and the Whalebone Arch, explore the delightful historic streets of Port Stanley, and meet the renowned landlady at Kay McCullum's Bed & Breakfast.

Shore Excursions

Historic Walk Through the Falklands' Capital (Included)
Sparrow Cove Penguin Expedition
Falklands Nature Trek
Off-Road Excursion to Volunteer Point

Feb 13, 2021



Perhaps you'll get a morning workout at the Fitness Center and soothe your body with a hot sauna and a few minutes amid the refreshingly chilled air of the Snow Grotto. This evening, enjoy cocktails in the Explorers' Lounge and an authentic Italian meal at Manfredi's Italian Restaurant.

Cruise the Atlantic Ocean
Feb 14, 2021



Enjoy two scenic days as you cruise around Cape Horn, once the pinnacle of a seafarer's career, and through the Beagle Channel. The Cape marks the northern boundary of the Drake Passage, where the Atlantic and the Pacific Oceans meet. Retrace the epic voyage of Charles Darwin through the Beagle Channel, the narrow strait separating the main island of Tierra del Fuego from a string of smaller islands to the south. The area has not lost any of its stark natural beauty since Darwin described it in lyrical terms in 1833.

Scenic Cruising: Cape Horn
Feb 15, 2021
Ushuaia, Argentina


At the very tip of South America, Ushuaia prides itself on being the southernmost city in the world. The city's spectacular natural surroundings with subantarctic forests, lovely lakes, pristine glaciers and rich peat bogs are its main asset, but Ushuaia's history as a penal colony of sorts at the "End of the World" makes the city itself a unique and interesting place. Visit the former prison, which today houses a museum, or soak up the scenery on a drive through the lakes and valleys.

Shore Excursions

Scenic Drive to the Escondido & Fagnano Lakes (Included)
City Trek & End of the World Prison Museum
Tierra del Fuego National Park
End of the World Train & Ensenada Bay

Feb 16, 2021
Punta Arenas, Chile


Chile's southernmost city sits on the north shore of the Strait of Magellan, named after the Portuguese explorer who pioneered the sea route around South America in 1520. Its heritage as an explorer's haven still remains to this day, with many expeditions to Antarctica beginning from here. The beautiful yet rugged landscape of this sparsely populated region was once thought to be inhabited by Patagonian giants. Immerse yourself in its mystique on a flight over the spectacular peaks of the Torres del Paine National Park, or explore the city's charm on a scenic drive as you take in the highlights.

Shore Excursions

Panoramic Punta Arenas (Included)
Tierra del Fuego King Penguins by Helicopter
Punta Arenas & Magellan's Discovery
Magdalena Island & Penguin Reserve by Speedboat

Feb 17, 2021



During our scenic cruising time, keep watch for sea lions and dolphins as you cruise among the rugged mountains and blue-tinged glaciers of Chile's distinguished fjords. The Amalia Glacier, located on the edge of the Sarmiento Channel in Bernardo O'Higgins National Park, originates in the Southern Patagonian Ice Field.

Scenic Cruising: Amalia Glacier
Feb 18, 2021



Enjoy a landscape of snowy peaks, massive blue glaciers from which waterfalls tumble into the sea and steep-sided fjords, a land of great pristine beauty accessible only by ship. For centuries, seafarers have used the maze of channels to travel up and down the Chilean coast in the sheltered waters of the Chilean fjords.

Scenic Cruising: Chilean Fjords
Feb 19, 2021
Puerto Montt, Chile


Today, you will call on the city of Puerto Montt, situated on the north side of a sheltered bay and less than 20 miles from the summit of the Osorno volcano. A main city in Chile's lakes region, Puerto Montt boasts stunning scenery. Snowcapped volcanoes, lush green fields and forested national parks dominate the landscape. Enjoy a panoramic drive through the scenic villages and towns, and visit the German Colonial Museum to explore the life and times of the early German settlers.

Shore Excursions

Puerto Varas & Frutillar (Included)
Petrohué River Rafting
Osorno Volcano, Petrohué Falls & Puerto Varas
Emerald Lake Cruise, Petrohué Falls & Puerto Varas

Feb 20, 2021



Spend another relaxing day cruising the waters of the Pacific Ocean. As you sail, you might take a swim in the Infinity Pool. Join new friends for afternoon tea in the Wintergarden or relax on board as you sip a cocktail by the pool.

Cruise the Pacific Ocean
Feb 21, 2021
Santiago (Valparaíso), Chile


Blessed with a magnificent setting in a steep natural amphitheater turned toward the Pacific, Valparaíso charms visitors with its colorful labyrinthine streets that rise up from the water's edge and through the hills. Funiculars carry pedestrians up and down the slopes, where they ascend to marvel at the views over the port, and where artists, authors and poets have come for generations seeking inspiration. Perhaps take a tour of Santiago, Chile's capital city, brimming with museums, theaters, world-class eateries and numerous shopping centers. Explore the bohemian district of Barrio Bellavista and meander through the streets lined with vibrant murals at the foot of San Cristóbal Hill. Or, weave your way through the tiered maze of Santa Lucía Hill for magnificent views over the city.

Shore Excursions

Panoramic Valparaíso & Viña del Mar (Included)
Villa Victoria & Heritage Sites
Panoramic Valparaíso & Winery
Discover Santiago

Feb 22, 2021
Santiago (Valparaíso), Chile


Disembark your ship this morning as your journey comes to a close. Alternatively, you may choose to extend your time in Chile with a post-cruise extension in Santiago.

Shore Excursions

Panoramic Valparaíso & Viña del Mar (Included)
Villa Victoria & Heritage Sites
Panoramic Valparaíso & Winery
Discover Santiago
Ship Information

Malta

Registration Country
Question: When should I arrive at the port?
We suggest that you arrive at least 2 hours before the scheduled departure time.
Question: How can I communicate with my family and friends at home when I am on the cruise?
Telephone service can be quite expensive and the service may be spotty. However, Wi-Fi services are also becoming the standard though access may come with a fee. You can view rates once you register for the cruise. Some stateroom categories and loyalty program benefit levels will offer a generous amount of "Wi-Fi Time", access to the ship's internet cafe or both.
Similar Itineraries Other Travelers Liked
As Viking Cruises gets bigger and bigger with more ships and itineraries, I was worried about the consistent high quality we have previously experienced with our 6 Viking cruises. We were not disappointed. The port talks were wonderfully prepared and presented; the entertainment was high quality and the excursions were extremely well coordinated (as we watched the other cruise lines struggle with tenders and long lines just to get on-shore and the mass of people pushing and shoving to be first!). We booked a few more Viking cruises; we are hooked.
Our trip around Cape Horn on Viking Jupiter was wonderful despite missing our port stop in the Falkland Islands due to weather. Viking offered overnight excursion to Ighazu Falls that was fabulous and more than worth the money.
Viking cannot do enough for its customers. This was our first Viking experience and it was spectacular. The only downside was that the hours did not provide enough roaming/shopping time, and, of course, some of the local tour guides were overly loquacious. That happens on any tour.
This Viking cruise certainly exceeded our expectations.
Although the Viking Jupiter is classified as a small ship, it is really quite large. That has its benefits: several restaurants, great shows and on-board programs - but with 900 passengers you don't get to know people. Often have good conversations with people sitting near you at meals, but then never see them again. - That can be fine if you aren't looking to make friends.
Trip a mixed bag. Viking does scenic cruising, excursions to small towns very well. Excursions to cities were disappointing. Based on Edinburgh and London decided to forgo trip from Hongkong to Bancock. Maybe Polynesia later.
Booking with Linh is a winner every time! She does a great job with every detail.
I loved my Viking cruise and booked another one while still on the first.
The ship and the staff could not have been any better. The shore excursions fell a little short of our expectations. We felt some of the trips missed the best parts of the area. Our stop in Barcelona included a stop Gaudi's cathedral & we were surprised to learn that we could not go inside.
Viking cruise was fabulous
Note: AffordableTours.com is a travel agent for Viking. Brochure Price is based on the itinerary's highest brochure price. Our price reflects our base price for the same departure as Brochure Price. All prices, itineraries, accommodations and dates are subject to change without notice and at any time. All prices are USD per person and based on double occupancy. Availability is limited and must be reconfirmed at time of booking. All prices change frequently and our website prices are not guaranteed until a deposit has been received by us. The prices on our website are intended to serve as a guide only and may not accurately reflect current prices. We are not responsible for errors, omissions, or changes in these prices until a booking has been confirmed by one of our agents. Please call us toll free at 1-800-708-9007 to confirm current prices and availability. Prices listed are per person, cruise only, and based on double occupancy. Prices include port charges but not surcharges or taxes.