Dates & Prices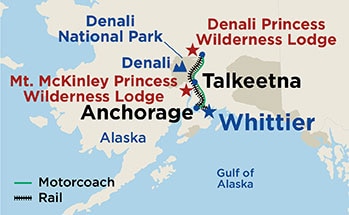 Up to $500 onboard credit (spending cash) per cabin on this sailing
Mention Promo Code: PC-AT100

Up to $500 onboard credit (spending cash) per cabin on this sailing
Best. Sale. Ever.
Mention Promo Code: PC-46346
Best. Sale. Ever.
Best. Sale. Ever.
Promotion Details
Drinks! Wi-Fi! Gratuities! PLUS, a stateroom location upgrade and specialty dining all included in your fare. (Blackout dates apply, contact your Travel Advisor for applicable sailings.)
Must Book By Wed, Mar 31, 2021
View Promotion Terms & Conditions ›
‡General Best Sale Ever ("BSE") Terms – Available to legal residents of the 50 U.S., D.C., Canada, Bermuda, Mexico and Puerto Rico. BSE is only available if all guests in a stateroom participate in BSE (as determined by booking method). BSE is available on all cruises while capacity lasts and may not be combined with other offers or other onboard credits. Each element/offer of BSE (and their vouchers, if any) is only available on board the ship (not applicable to land portion of cruisetours), may only be used on a single cruise, and expire at the end of such cruise. FREE STATEROOM UPGRADE IS NOT AVAILABLE ON CRUISES 66 DAYS OR LONGER. Other exclusions may apply. Changes or refunds may not be permitted. Offers are not transferable, not substitutable, and not redeemable for cash. A refundable deposit is required for guests 1 and 2 only. The amount of deposit varies. Option to select BSE will be displayed on stateroom selection webpage. Call Princess Cruises at 1-800-PRINCESS, Cruise Vacation Planner, or your travel advisor with any questions about the offer. Premier Beverage Package is only valid for guests 1 & 2 per stateroom who are 21 years or older. Guests who are under 21 years of age at the time of sailing can still book BSE, but will receive the Premier Coffee & Soda Package and will not receive any refund or otherwise for that portion of the Offer. A daily limit on alcoholic beverages will apply. Bar tips are included in the package and value per day stated. Wi-Fi included for one device per guest (up to 4 devices per stateroom). Wi-Fi details will be delivered to the stateroom. All internet usage subject to Princess Cruises' standard policies, which may limit browsing of sites due to network security and bandwidth usage. Applications that use high bandwidth may be blocked and offerings subject to change with or without notice. Gratuities valid on select items only and are in U.S. dollar amounts. Gratuities paid on behalf of the guest vary based on stateroom type (up to 4 guests per stateroom). Bar gratuities are paid on behalf of the guest for qualifying beverages included in the Premier Beverage Package. BSE does not include gratuities for Lotus Spa services. Stateroom Location Upgrade is first-come, first-served basis. Only available on eligible room categories. Offer is based on availability in like to like stateroom types (Interior to Interior, Oceanview to Oceanview, Balcony to Balcony, Mini-Suite to Mini-Suite). Upgrades are subject to capacity, which varies based on cruise booked. In order to take advantage of the upgrade, you must select the upgraded room type and book the upgraded room. Guests that book a lower room type in a stateroom category may not be upgraded, even if there is availability for the upgrade. The difference between the upgraded fare and the lowest fare within your selected room type will automatically be deducted from your total fare price. Guests will only see (and pay for) the lowest fare within the selected room type and will not see any discounted amount at checkout. If you are unable to book an eligible upgraded room type, the upgrade is not available on such room for that category and cruise. Specialty Dining is issued voucher and is valid for all guests in the stateroom. Voucher will be delivered to the stateroom upon embarkation. Princess Cruises reserves the right to pre-assign Specialty Dining times. Voucher is not redeemable for cash. Single stateroom guests will receive one specialty dining voucher. Guests must dine at the same table at the same reserved seating. Princess Cruises is not responsible if Specialty Dining is not offered on a cruise; in such situation the guest may be provided an Onboard Spending Money amount will be added to the stateroom account.

Fares are per guest and apply to minimum lead-in categories on a space-available basis at time of booking. Fares are non-air, cruise- or cruisetour-only, based on double occupancy and apply to the first two guests in a stateroom. Fares quoted in USD.

Best Sale Ever expires: March 31, 2021. Any advertised offer may be changed or revoked at any time.
Day
Port
Arrival
Departure
Jun 05, 2021
Vancouver, Canada
---
7:15 p.m.
Jun 06, 2021
At Sea
---
---
Jun 07, 2021
Ketchikan, Alaska
6:30 a.m.
3:00 p.m.
Jun 08, 2021
Juneau, Alaska
8:00 a.m.
9:00 p.m.
Jun 09, 2021
Skagway, Alaska
7:00 a.m.
8:30 p.m.
Jun 10, 2021
Glacier Bay, Alaska
6:00 a.m.
3:00 p.m.
Jun 11, 2021
College Fjord, Alaska
6:00 p.m.
8:30 p.m.
Jun 12, 2021
Whittier, Alaska
12:30 a.m.
---
Jun 12, 2021

Denali Princess Wilderness Lodge
Step off your ship into a waiting railcar for our exclusive Direct-to-the-Wilderness rail service to the Denali Princess Wilderness Lodge. Get settled, and perhaps do an optional excursion. Or you may enjoy the spectacular main lodge, river view deck, and Princess Village with the popular Christmas cottage and sugar shack. Be sure to check out Fannie Q's Saloon, named after a famed local homesteader, or sit outside at a fireside patio.
Denali Princess Wilderness Lodge
Jun 13, 2021

Denali Princess Wilderness Lodge
Start your morning with a quick stop at Fannie Q's saloon for a hearty buffet breakfast. Explore Denali National Park on a Natural History Tour, watching for glimpses of Denali as well as Denali's "Big Five"; moose, caribou, bears, wolves and Dall sheep. Later today, you may want to simply relax with a glass of wine on the deck overlooking the Nenana River.
Denali Princess Wilderness Lodge
Jun 14, 2021

Mt. Mckinley Princess Wilderness Lodge
This morning, depart via motorcoach to the Mt. McKinley Princess Wilderness Lodge. The main attraction is Denali, the 20,310 foot mountain visible from nearly anywhere on the lodge's property. Sit and gaze at the majesty of "The Great One" from the lodge's treehouse designed and built by Pete Nelson of Animal Planet's Treehouse Masters.
Mt. Mckinley Princess Wilderness Lodge
Jun 15, 2021
Anchorage
Anchorage
You'll have the morning to take advantage of optional excursions from the lodge. Then, continue your motorcoach journey to Anchorage for an overnight stay at the Hotel Captain Cook.
Jun 16, 2021
Anchorage
Anchorage
Your tour ends this morning in Anchorage.
Book With Flexibility
Cruise With Confidence
Making It Easier to Change Plans - Cancel Up To 30 days before you sail
Change Cruise / Date
Change to a different destination, sailing, or departure date
Final Payment
Due 60 days before departure, not the usual 90 days
Great Service
Award-winning service, low prices, client satisfaction
Health and Safety Protocols
Princess is actively working with public health officials and medical experts in an effort to do everything possible to prevent illness, including COVID-19, onboard Princess ships. Here are some actions that Princess is taking to ensure our guests can sail confidently and safely with Princess.
Changing Itineraries
Princess is constantly monitoring the global health map and cancel or modify itineraries to impacted areas. Princess also prevents guests and crew who have recently traveled through these high-risk locations from boarding.
Enhancing Health Requirements
Princess will deny boarding to guests and crew if they:
Have been in contact with a suspected or confirmed case of COVID-19 or a person being monitored for COVID-19.
Are suffering from a fever or flu-like symptoms prior to embarkation.
Stepping Up Screenings
At embarkation, Princess will require all guests and crew to participate in mandatory health screenings, which may include a thermal scan to check temperatures, and in some cases secondary screenings. Depending on the results, Princess will deny certain individuals boarding if they feel they could pose a risk to others.
Enhancing Sanitation Procedures in Embarkation Terminals
Enhancing Sanitation Procedures in Embarkation Terminals Beginning in select terminals on March 7, 2020, highly touched surfaces throughout each embarkation terminal will be sanitized continuously, and terminals will be thoroughly sanitized and, where possible, fogged before and after each embarkation and debarkation.
Cleaning Everywhere!
In addition to the rigorous daily cleaning regimen they already have, Princess is establishing additional sanitation measures on all of their ships, which include sanitizing frequently touched surfaces in all public areas – from tables and chairs to casino chips and fitness machines – even more often than they did before.
Free-flowing Hand Sanitizer
Princess already has hand-washing sinks or hand sanitizer dispensers in front of entrances to all dining venues and the buffet. Crew will monitor entrances to all venues to encourage all guests wash their hands before entering. Princess is also adding additional hand sanitizer dispensers in high-traffic areas around the ship.
Keeping Crew Healthy
Each day, Princess is raising awareness daily of how to maintain a healthy environment on board by reinforcing frequent hand-washing, avoiding hand contact, reporting guests who present signs of illness and more. Princess will also more actively enforce crew hand-washing and provide more hand sanitizers in crew areas.
Revising Medical Protocols & Staying Prepared
Every Princess ship sails with a highly capable medical team that will receive special training for COVID-19. Any guest or crew member who exhibits symptoms of respiratory illness will strongly be encouraged to visit the Medical Center for a complimentary consultation and, if appropriate, screening for COVID-19.
24/7 Monitoring and Preparedness
Princess' team monitors world health developments from state-of-the-art Fleet Operations Center in Santa Clarita, California, and offices around the world 24-7. Princess is also in close contact with major health agencies, medical experts and partners in the travel industry so Princess can act quickly to revise plans and protocols as the situation evolves.
Ship Information

Bermuda

Registration Country
Question: When should I arrive at the port?
We suggest that you arrive at least 2 hours before the scheduled departure time.
Question: How can I communicate with my family and friends at home when I am on the cruise?
Telephone service can be quite expensive and the service may be spotty. However, Wi-Fi services are also becoming the standard though access may come with a fee. You can view rates once you register for the cruise. Some stateroom categories and loyalty program benefit levels will offer a generous amount of "Wi-Fi Time", access to the ship's internet cafe or both.
Had great time thanks for all the help.
Great Ship, great staff. Cruise Director Marcus was top notch. New Year's Eve was a blast!
This was our first Medallion Class cruise from Princess. The embarkation and disembarkation process was the best we've ever experienced. No long lines to get on and off the ship thanks to having gotten our medallions ahead of time. Some of the apps are still a little buggy but quite usable. The internet speed was incredible, rivaling our home WiFi. The Princess Medallion class service is a definite step up for Princess Cruises.
This was our fifth cruise with Princess and we were very pleased with their new Medallion class service.
The ship experience was great. We would have liked to spend another 1/2 day at San Lucas due to the long time it took the tenders to transport us from the ship to the town.
Alaska cruise & Land tours were great. We really liked everything we did, saw and experienced. Thanks Pete, for helping to put together a great trip.
We enjoyed the South America Cruise, however, we would not do that cruise again, so much poverty in South America. It certainly made us thankful for what we have in the United States.
Once again, Kia has provided excellent service in making our holiday possible. We could not be happier!
I thoroughly enjoyed the cruise. The accommodations were excellent and the food was great. The itinerary was a little too heavy (it would have been nice to have one more sea day mixed in) but excellent. The entertainment on the ship was enjoyable and plentiful. The service on board the ship was excellent, both attentive and compassionate. Here are the two things that I found objectionable: 1) The excursions were varied, fun and all went smoothly. the tour guides were knowledgeable and the schedules were generally well paced. However, in my opinion the excursions were ~30-50% overpriced. For example, I booked an independent tour on disembarking that cost less and did more than the excursions available through Princess directly. We spoke to other couples on the ship who went to see the same sites using independent arrangements at 50% of the costs. 2) Princess needs to make wifi unlimited and free if it wants to capture the business of the next generations. The price for internet service on board was unreasonable. We were constantly getting free internet when we were in ports. I work with lots of young folks (14-28) who would not consider it a vacation at all, if there is no internet service. Right now Princess is catering to an older generation (55-85) that is only modestly internet savvy. The generations to come are internet dependent. The cruise line that adapts first to this reality will stay in business. I found it annoying to not have connectivity, but it was not a deal breaker.
Dawnbjs the best! He works hard and goes the extra mile to make sure your trip is perfect. When the crew ship made a mistake with our reservations Dawn jumped into action to fix it. I would heartily recommend her
We have used Dawn over and over again and recommended her to friends because she does a great job. She finds the best vacation for usAnd at the best rate to. Dawn is a gem!
We chose this itinerary because it allowed us to visit four islands we had not yet visited (in the Caribbean). The land tours we booked with Princess were all informative and well handled except for one on Grenada where we were supposed to see Annandale Falls and we didn't. I brought it to the attention of the Excursion Desk on Princess and they applied a 50% discount on that tour as their description of the tour included the Falls and it was not brought to their attention that it wouldn't be included. The other tours were all as described and met or exceeded our expectations. As mentioned in an earlier survey, we were very pleased with the upgrade to a balcony room offered by Princess through our agent. He brought it to our attention and without selecting the room ourselves we couldn't be more pleased with the mid-ship location near elevators and stairs for easy access to the upper decks for food and sunshine.
Great to have booked through you! Wonderful cruise! Thanks for everything!
The trip was well worth the price. We stopped at so many ports, giving us a really good overview of the countries we visited. Only 1 or 2 of the Excursion Guides were unenthusiastic about their tour. All the others were knowledgeable and answered so many of our questions. I would definitely recommend this trip.
We really enjoyed this cruise itinerary. My wife liked the new larger ship. I did not find it quite so pleasant, as there weren't more activities that I liked, and the venues seemed more crowded. However, Princess handled the passengers efficiently and we never had lines to disembark or embark.
The Dinner menu was constantly "Caribbean" and was not what we expected being in the Mediterranean for 6-7 days. The staff decided to change the clocks four times at noon which made lunch, movies, scheduled 1:00PM presentations very difficult. Ports of call were all very interesting.
Food was great, entertainment was especially good. usual courtesies extended by Princess
The new ship, the Royal is a beautiful vessel. Staff was very courteous and knowledgeable. Food selection at fixed dining was excellent. Balconies are very small on this ship.
Excellent experience, as always.
Note: AffordableTours.com is a travel agent for Princess. Brochure Price is based on the itinerary's highest brochure price. Our price reflects our base price for the same departure as Brochure Price. All prices, itineraries, accommodations and dates are subject to change without notice and at any time. All prices are USD per person and based on double occupancy. Availability is limited and must be reconfirmed at time of booking. All prices change frequently and our website prices are not guaranteed until a deposit has been received by us. The prices on our website are intended to serve as a guide only and may not accurately reflect current prices. We are not responsible for errors, omissions, or changes in these prices until a booking has been confirmed by one of our agents. Please call us toll free at 1-800-627-3753 to confirm current prices and availability. Prices listed are per person, cruise only, and based on double occupancy. Prices include port charges but not surcharges or taxes.
How It Works
Vacationing has never been easier or cheaper with the help of a dedicated travel consultant from AffordableTours.com
1. Free Quote
Find your perfect trip on our website and simply request a free quote. Need to speak to a live person? Call us 7 days a week at 1-800-627-3753. No robots here!
2. Dedicated Travel Consultant
Your personal travel consultant will reach out and be your point of contact for your entire travel experience from start to finish. Did we mention you'll be working with an award winning team? Sweet!
3. Lowest Price Guaranteed
Because we're one of the largest sellers of travel, we're able to give you a discount on your vacation package. No one beats our prices!
4. Stress Free Travel
Knowing you got the best deal, all that's left is for you to pack your bags and enjoy your vacation!