Dates & Prices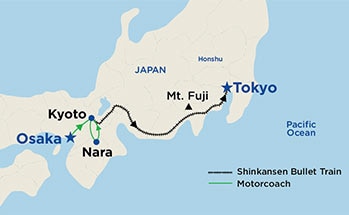 Up to $750 onboard credit (spending cash) per cabin on this sailing
Mention Promo Code: PC-AT100

Up to $750 onboard credit (spending cash) per cabin on this sailing
Best. Sale. Ever.
Mention Promo Code: PC-46346
Best. Sale. Ever.
Best. Sale. Ever.
Promotion Details
Drinks! Wi-Fi! Gratuities! PLUS, a stateroom location upgrade and specialty dining all included in your fare. (Blackout dates apply, contact your Travel Advisor for applicable sailings.)
Must Book By Tue, Mar 02, 2021
View Promotion Terms & Conditions ›
‡General Best Sale Ever ("BSE") Terms – Available to legal residents of the 50 U.S., D.C., Canada, Bermuda, Mexico and Puerto Rico. BSE is only available if all guests in a stateroom participate in BSE (as determined by booking method). BSE is available on all cruises while capacity lasts and may not be combined with other offers or other onboard credits. Each element/offer of BSE (and their vouchers, if any) is only available on board the ship (not applicable to land portion of cruisetours), may only be used on a single cruise, and expire at the end of such cruise. FREE STATEROOM UPGRADE IS NOT AVAILABLE ON CRUISES 66 DAYS OR LONGER. Other exclusions may apply. Changes or refunds may not be permitted. Offers are not transferable, not substitutable, and not redeemable for cash. A refundable deposit is required for guests 1 and 2 only. The amount of deposit varies. Option to select BSE will be displayed on stateroom selection webpage. Call Princess Cruises at 1-800-PRINCESS, Cruise Vacation Planner, or your travel advisor with any questions about the offer. Premier Beverage Package is only valid for guests 1 & 2 per stateroom who are 21 years or older. Guests who are under 21 years of age at the time of sailing can still book BSE, but will receive the Premier Coffee & Soda Package and will not receive any refund or otherwise for that portion of the Offer. A daily limit on alcoholic beverages will apply. Bar tips are included in the package and value per day stated. Wi-Fi included for one device per guest (up to 4 devices per stateroom). Wi-Fi details will be delivered to the stateroom. All internet usage subject to Princess Cruises' standard policies, which may limit browsing of sites due to network security and bandwidth usage. Applications that use high bandwidth may be blocked and offerings subject to change with or without notice. Gratuities valid on select items only and are in U.S. dollar amounts. Gratuities paid on behalf of the guest vary based on stateroom type (up to 4 guests per stateroom). Bar gratuities are paid on behalf of the guest for qualifying beverages included in the Premier Beverage Package. BSE does not include gratuities for Lotus Spa services. Stateroom Location Upgrade is first-come, first-served basis. Only available on eligible room categories. Offer is based on availability in like to like stateroom types (Interior to Interior, Oceanview to Oceanview, Balcony to Balcony, Mini-Suite to Mini-Suite). Upgrades are subject to capacity, which varies based on cruise booked. In order to take advantage of the upgrade, you must select the upgraded room type and book the upgraded room. Guests that book a lower room type in a stateroom category may not be upgraded, even if there is availability for the upgrade. The difference between the upgraded fare and the lowest fare within your selected room type will automatically be deducted from your total fare price. Guests will only see (and pay for) the lowest fare within the selected room type and will not see any discounted amount at checkout. If you are unable to book an eligible upgraded room type, the upgrade is not available on such room for that category and cruise. Specialty Dining is issued voucher and is valid for all guests in the stateroom. Voucher will be delivered to the stateroom upon embarkation. Princess Cruises reserves the right to pre-assign Specialty Dining times. Voucher is not redeemable for cash. Single stateroom guests will receive one specialty dining voucher. Guests must dine at the same table at the same reserved seating. Princess Cruises is not responsible if Specialty Dining is not offered on a cruise; in such situation the guest may be provided an Onboard Spending Money amount will be added to the stateroom account.

Fares are per guest and apply to minimum lead-in categories on a space-available basis at time of booking. Fares are non-air, cruise- or cruisetour-only, based on double occupancy and apply to the first two guests in a stateroom. Fares quoted in USD.

Best Sale Ever expires: March 2, 2021. Any advertised offer may be changed or revoked at any time.
Limited Time Special, 50% Reduced Deposits
Mention Promo Code: PC-49049
Limited Time Special, 50% Reduced Deposits
Limited Time Special, 50% Reduced Deposits
Promotion Details
During our National Plan for Vacation Day sale enjoy 50% reduced deposits + 5 Princess Perks. Don't delay this sale ends soon. (Blackout dates may apply, contact your Travel Consultant for applicable sailings.)
Combinable with the Best. Sale. Ever
Must Book By Fri, Jan 29, 2021
View Promotion Terms & Conditions ›
50% Reduced Deposits applies to standard deposits only and does not further reduce already reduced deposits. Cruises 66 days or longer are not eligible for this offer. Offer is valid for new bookings only made between January 26, 2021 and January 29, 2021 for cruises and cruisetours sailing May 2021 and beyond. Deposits are refundable. Cruises in which final payment is required are not eligible.
Day
Port
Arrival
Departure
Jul 05, 2021
Kyoto, Japan
Kyoto, Japan
Arrive in Osaka and head to magical Kyoto, where you'll enjoy an evening at leisure. Overnight at the Kyoto Hotel Okura.
Jul 06, 2021
Kyoto, Japan
Kyoto, Japan
Today you'll sightsee to some of Kyoto's greatest attractions- including stunning 410-year-old Nijō Castle, site of two lavish palaces and several beautiful gardens, and the unforgettable Kinkakuji Temple (Golden Pavilion). Savor lunch at a local restaurant followed by the Heian Shrine and Tenryu-ji Temple. Dine in a traditional Japanese restaurant with a Maiko show, sure to be a highlight. Overnight at the Kyoto Hotel Okura. (B,L,D)
Jul 07, 2021
Tokyo, Japan
Tokyo, Japan
Head to Nara to visit the impressive Todaiji Temple (Great Buddha) and breathtaking Kasuga Taisha Shrine before boarding the famous bullet train to Tokyo for an evening at leisure. Overnight Grand Nikko Daiba Hotel Tokyo. (B,L,D)
Jul 08, 2021
Tokyo, Japan
Tokyo, Japan
This is Tokyo, one of the most thrilling cities on earth. An introductory sightseeing tour takes you to the Meiji Shrine, Sensoji Temple and Nakamise Shopping street, followed by a drive through the iconic Ginza District. The afternoon and evening are yours to take in even more of Tokyo's countless attractions at your own pace. Overnight Grand Nikko Daiba Hotel Tokyo. (B)
Jul 09, 2021
Tokyo, Japan
Tokyo, Japan
Today, you trade the bustle of Tokyo for Japan's more serene side at pristine Lake Ashi, Mt. Fuji and Togendai. Drive to Hakone National Park, where you will ride a Komagatake ropeway to visit observatory (weather permitting). Enjoy a breathtaking Lake Ashi Cruise before having lunch at a local restaurant. Transfer to Mt Fuji 5th Station. Overnight Grand Nikko Daiba Hotel Tokyo. (B,L)
Jul 10, 2021
Yokohama, Japan
Yokohama, Japan
After breakfast, visit Tokyo Skytree Tembo Deck at 1,148 feet, for a remarkable city skyline view before joining Diamond Princess. (B)
Jul 10, 2021
Yokohoma, Japan
---
5:00 p.m.
Jul 11, 2021
At Sea
---
---
Jul 12, 2021
Akita, Japan
7:00 a.m.
4:00 p.m.
Jul 13, 2021
Kanazawa, Japan
8:00 a.m.
6:00 p.m.
Jul 14, 2021
Sakaiminato, Japan
7:00 a.m.
5:00 p.m.
Jul 15, 2021
Pusan, South Korea
7:00 a.m.
9:00 p.m.
Jul 16, 2021
Kanmon Straits, Japan
9:30 a.m.
11:30 a.m.
Jul 17, 2021
Osaka, Japan
7:00 a.m.
7:00 p.m.
Jul 18, 2021
Toba, Japan
9:00 a.m.
6:00 p.m.
Jul 19, 2021
Yokohoma, Japan
6:30 a.m.
---
Book With Flexibility
Cruise With Confidence
Making It Easier to Change Plans - Cancel Up To 30 days before you sail
Change Cruise / Date
Change to a different destination, sailing, or departure date
Final Payment
Due 60 days before departure, not the usual 90 days
Great Service
Award-winning service, low prices, client satisfaction
Health and Safety Protocols
Princess is actively working with public health officials and medical experts in an effort to do everything possible to prevent illness, including COVID-19, onboard Princess ships. Here are some actions that Princess is taking to ensure our guests can sail confidently and safely with Princess.
Changing Itineraries
Princess is constantly monitoring the global health map and cancel or modify itineraries to impacted areas. Princess also prevents guests and crew who have recently traveled through these high-risk locations from boarding.
Enhancing Health Requirements
Princess will deny boarding to guests and crew if they:
Have been in contact with a suspected or confirmed case of COVID-19 or a person being monitored for COVID-19.
Are suffering from a fever or flu-like symptoms prior to embarkation.
Stepping Up Screenings
At embarkation, Princess will require all guests and crew to participate in mandatory health screenings, which may include a thermal scan to check temperatures, and in some cases secondary screenings. Depending on the results, Princess will deny certain individuals boarding if they feel they could pose a risk to others.
Enhancing Sanitation Procedures in Embarkation Terminals
Enhancing Sanitation Procedures in Embarkation Terminals Beginning in select terminals on March 7, 2020, highly touched surfaces throughout each embarkation terminal will be sanitized continuously, and terminals will be thoroughly sanitized and, where possible, fogged before and after each embarkation and debarkation.
Cleaning Everywhere!
In addition to the rigorous daily cleaning regimen they already have, Princess is establishing additional sanitation measures on all of their ships, which include sanitizing frequently touched surfaces in all public areas – from tables and chairs to casino chips and fitness machines – even more often than they did before.
Free-flowing Hand Sanitizer
Princess already has hand-washing sinks or hand sanitizer dispensers in front of entrances to all dining venues and the buffet. Crew will monitor entrances to all venues to encourage all guests wash their hands before entering. Princess is also adding additional hand sanitizer dispensers in high-traffic areas around the ship.
Keeping Crew Healthy
Each day, Princess is raising awareness daily of how to maintain a healthy environment on board by reinforcing frequent hand-washing, avoiding hand contact, reporting guests who present signs of illness and more. Princess will also more actively enforce crew hand-washing and provide more hand sanitizers in crew areas.
Revising Medical Protocols & Staying Prepared
Every Princess ship sails with a highly capable medical team that will receive special training for COVID-19. Any guest or crew member who exhibits symptoms of respiratory illness will strongly be encouraged to visit the Medical Center for a complimentary consultation and, if appropriate, screening for COVID-19.
24/7 Monitoring and Preparedness
Princess' team monitors world health developments from state-of-the-art Fleet Operations Center in Santa Clarita, California, and offices around the world 24-7. Princess is also in close contact with major health agencies, medical experts and partners in the travel industry so Princess can act quickly to revise plans and protocols as the situation evolves.
Ship Information

Question: When should I arrive at the port?
We suggest that you arrive at least 2 hours before the scheduled departure time.
Question: How can I communicate with my family and friends at home when I am on the cruise?
Telephone service can be quite expensive and the service may be spotty. However, Wi-Fi services are also becoming the standard though access may come with a fee. You can view rates once you register for the cruise. Some stateroom categories and loyalty program benefit levels will offer a generous amount of "Wi-Fi Time", access to the ship's internet cafe or both.
Our trip around Japan and to South Korea was excellent! Princess does a good job and the Diamond Princess is a beautiful ship. The staff is great and the food is above what we expected. The ports are interesting and the sea days were relaxing. I've sent our travel blog to our travel agent and would be glad to share with Affordable Tours, if you like. Great trip. LONG flight!
When two major languages spoken onboard, one's brain must continually work to decipher and process so the flow isnt fluid. Beds extremely comfortable but were too hot. An extra sheet between mattress and body helped. Rough seas 2 days so midship and lower decks recommend. Food was delicious. Some ports difficult to get to city without taking $10-$15 pp shuttles.
I have used Pete many times and very satisfied.
It was everything we expected,would definitely use affordable again.
I've booked with Marcie several times. I consistently work with her as she always provides exceptional service.
Our agent helped us all the way to the end. We are very satisfied with her assistance.
All details were perfect. Wonderful trip!
The excursions, entertainment, food, room and itinerary were superb. Free shuttles to towns allowed you to go on excursion and still see the town upon return. The festivals in Japan were wonderfully, safe and easy to maneuver.
Diamond Princess has excelled in their Japan cruises. Our two back to back trips went flawlessly. Tours were excellent, tourist info always available on dock with maps in English, trolleys, buses or shuttles were easy to access so you could see the cities as well as excursions. Going to the festivals was a highlight.
We had a great trip. Everything went smoothly and the price was perfect!
Note: AffordableTours.com is a travel agent for Princess. Brochure Price is based on the itinerary's highest brochure price. Our price reflects our base price for the same departure as Brochure Price. All prices, itineraries, accommodations and dates are subject to change without notice and at any time. All prices are USD per person and based on double occupancy. Availability is limited and must be reconfirmed at time of booking. All prices change frequently and our website prices are not guaranteed until a deposit has been received by us. The prices on our website are intended to serve as a guide only and may not accurately reflect current prices. We are not responsible for errors, omissions, or changes in these prices until a booking has been confirmed by one of our agents. Please call us toll free at 1-800-627-3753 to confirm current prices and availability. Prices listed are per person, cruise only, and based on double occupancy. Prices include port charges but not surcharges or taxes.
How It Works
Vacationing has never been easier or cheaper with the help of a dedicated travel consultant from AffordableTours.com
1. Free Quote
Find your perfect trip on our website and simply request a free quote. Need to speak to a live person? Call us 7 days a week at 1-800-627-3753. No robots here!
2. Dedicated Travel Consultant
Your personal travel consultant will reach out and be your point of contact for your entire travel experience from start to finish. Did we mention you'll be working with an award winning team? Sweet!
3. Lowest Price Guaranteed
Because we're one of the largest sellers of travel, we're able to give you a discount on your vacation package. No one beats our prices!
4. Stress Free Travel
Knowing you got the best deal, all that's left is for you to pack your bags and enjoy your vacation!